DE
Choose a country:
Choose a country:
Toll information for Germany

In Germany, all trucks over 7.5 tonnes total weight must pay distance-based toll charges to the operator Toll Collect for the use of motorways.
Toll Collect charges apply on all motorways and trunk roads. An overview of the toll roads , the current toll tariffs and further information can be found on the website of the operator Toll Collect .
Toll charges in Germany can be settled automatically using the on-board unit (OBU) of the operator Toll Collect, over the Internet, with the DKV CARD at the toll terminal. or directly via the DKV BOX EUROPE.
Toll provider: Toll Collect
General information
Germany
Registration Toll in Germany
Here you can easily and quickly register for the toll Germany
Guideline for trucks
The level of the toll in Germany is determined by Emission class, number of axles and the length of the toll route driven.
In addition to motorways, federal roads are also subject to a distance-based toll.
TOLL2GO
With TOLL2GO, DKV customers can also use the Toll Collect on-board unit (OBU) for Austrian toll roads. By doing this, you also benefit from the many advantages of the cross-border OBU for Germany and Austria.
Cost of TOLL2GO
The TOLL2GO service is offered free of charge for existing customers of ASFINAG and Toll Collect. ASFINAG will continue to charge a one-off processing fee of EUR 5 in the case of new customers (those signing up for the first time)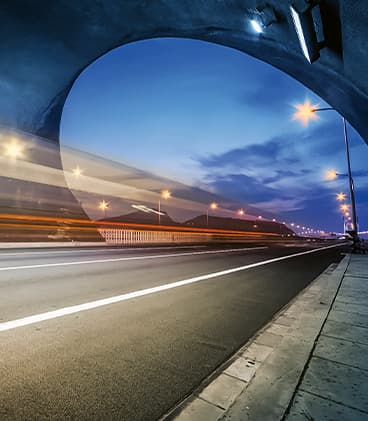 Tunnels & Bridges

Tunnel tolls for the following tunnels can be settled using the DKV Card and the DKV BOX EUROPE.
Herren Tunnel
Warnow Tunnel
Payment
Terminal
Using our multiple award-winning fuel and services card, you can pay directly at around 500 modern Toll Collect terminals in Germany and abroad.
Online
Non-registered users can also book the toll in Germany at the Toll Collect website and use their DKV Card to settle any toll costs incurred.
App
You can use the Toll Collect App on your tablet or smartphone to book the toll in Germany and pay simply and straightforwardly with your DKV Card.
The invoice you receive per invoicing period is transparent, practical and clearly set out. The DKV account statement and invoice agree with the toll breakdown provided by Toll Collect.
Do you drive through other European countries as well as Germany? Then we recommend you obtain the DKV BOX EUROPE, which allows you to record all the tolls with only one on-board unit and then conveniently pay them using the post-payment process.
Contact
Would you also like to benefit from the DKV advantages?
We will be pleased to call you back.
Hello .
Please enter your company name.
Please enter your email address.
Please enter your phone number so we can contact you.