DKV Mobility
You drive, we care.
• Fuel and charge cards
• E-mobility
• Smart fleet management
• Simple toll solutions
• Products & services around mobility
We are optimising our customer contact.

DKV Mobility - Find out now what we can do for you.
With the DKV online adviser.

DKV Mobility is Europe's market leader for premium services covering all aspects of on-the-road supply and mobility for truck and car fleets. We provide you with intelligent solutions of the highest quality that reliably help you to refuel cheaply, stay mobile, and work efficiently. Always true to our philosophy: "You drive, we care."
Consulting module
How large is your fleet?

Consulting module
What type of vehicles do you have in your fleet?

Consulting module
What are the monthly costs for refuelling and/or recharging your vehicles?

Consulting module
Would you like to offset CO2 emissions in the interests of climate protection?

Consulting module
Would you like to offer charging options at the workplace or at the employee's home?

Consulting module
Do you also drive tours to destinations outside Germany?

Consulting module
Are you already using software for vehicle tracking and fleet optimisation?

Consulting module
Thank you for answering the questions.
The following products are tailored to you:

These DKV services would be perfect for you:

DKV Card
Our classic fuel card.
Refueling, tolls & many services included.

The DKV fuel card gives you access to the largest acceptance network in Europe. You can conveniently supply your fleet of cars, trucks or mixed vehicles with fuel, pay European tolls and also use many other services such as roadside assistance, parking or washing.
DKV CARD JUST DRIVE
The Just-Germany card.
Nationwide mobile and saves a lot.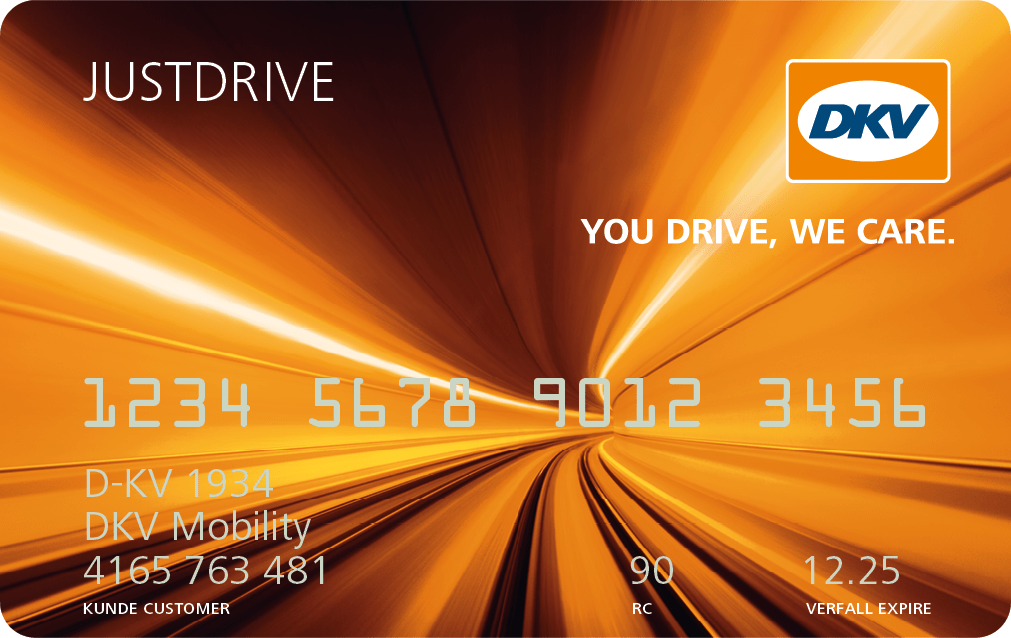 The new fuel card "DKV Just drive" performs at the highest level. Mobility throughout Germany, no hidden costs, fees or minimum purchase. We guarantee you maximum flexibility and you save time and money at the same time.
NOVOFLEET
The smart fleet map.
For everyone who knows exactly where they want to go
Are you looking for simple ways to effectively save money and time? With the NOVOFLEET fuel card for company vehicles (< 3.5t zGG), we enable you to cover your local needs and at the same time to obtain cashless on-the-road supplies in Germany, Austria and Luxembourg at favorable conditions.
DKV CARD CLIMATE
The green DKV card
Always CO2-neutral on the way.

How a company deals with CO₂ emissions - business partners are increasingly demanding proof of this. DKV customers can now offset 100 percent of their CO₂ emissions by refueling with the DKV CARD CLIMATE.
DKV CARD CLIMATE +CHARGE
Our Hybrid Card.
Full charge, zero emissions.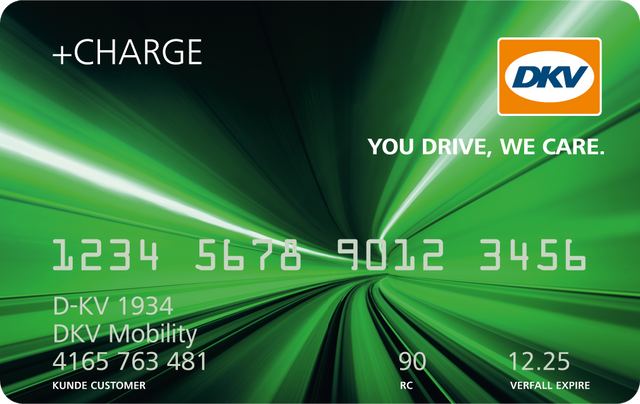 In addition to Europe's largest independent service station and service network, the DKV CARD CLIMATE +CHARGE also offers you the opportunity to obtain electricity at around 310,000 charging points.
DKV CARD +CHARGE
The hybrid card.
Full charge ahead with a full tank.

In addition to cashless on-the-go fuel supply and access to numerous intelligent DKV services, the DKV CARD +CHARGE now also gives you all the options you need to charge your electric vehicles at around 310,000 publicly accessible charging stations. Your charging transactions are billed independently of the charging point operator in your transparent DKV invoice.
DKV BOX EUROPE
Tolls are recorded automatically with just one device. You can keep track of all transactions in your customer account. Payment is made conveniently via your DKV invoice. Your advantages at a glance:
Drive through Europe comfortably and without time delays
Simple installation via plug-and-play
Clear billing with the DKV invoice
Refueling becomes charging
Energize your fleet with electromobility.
With us, you get a seamless and transparent supply for your electric vehicles right from the start - whether on the road, at home or at work.
Convenient charging at work, at home and on the road
Full-service package: from consulting and installation to transparent billing
Low operating costs
Comprehensive charging network
Learn more about electromobility
The easy way to obtain refunds of taxes paid abroad
You get back your value-added tax quickly and easily with DKV.
DKV Euro Service arranges and manages the refund of value-added taxes for you, even from non-DKV supporting documentation.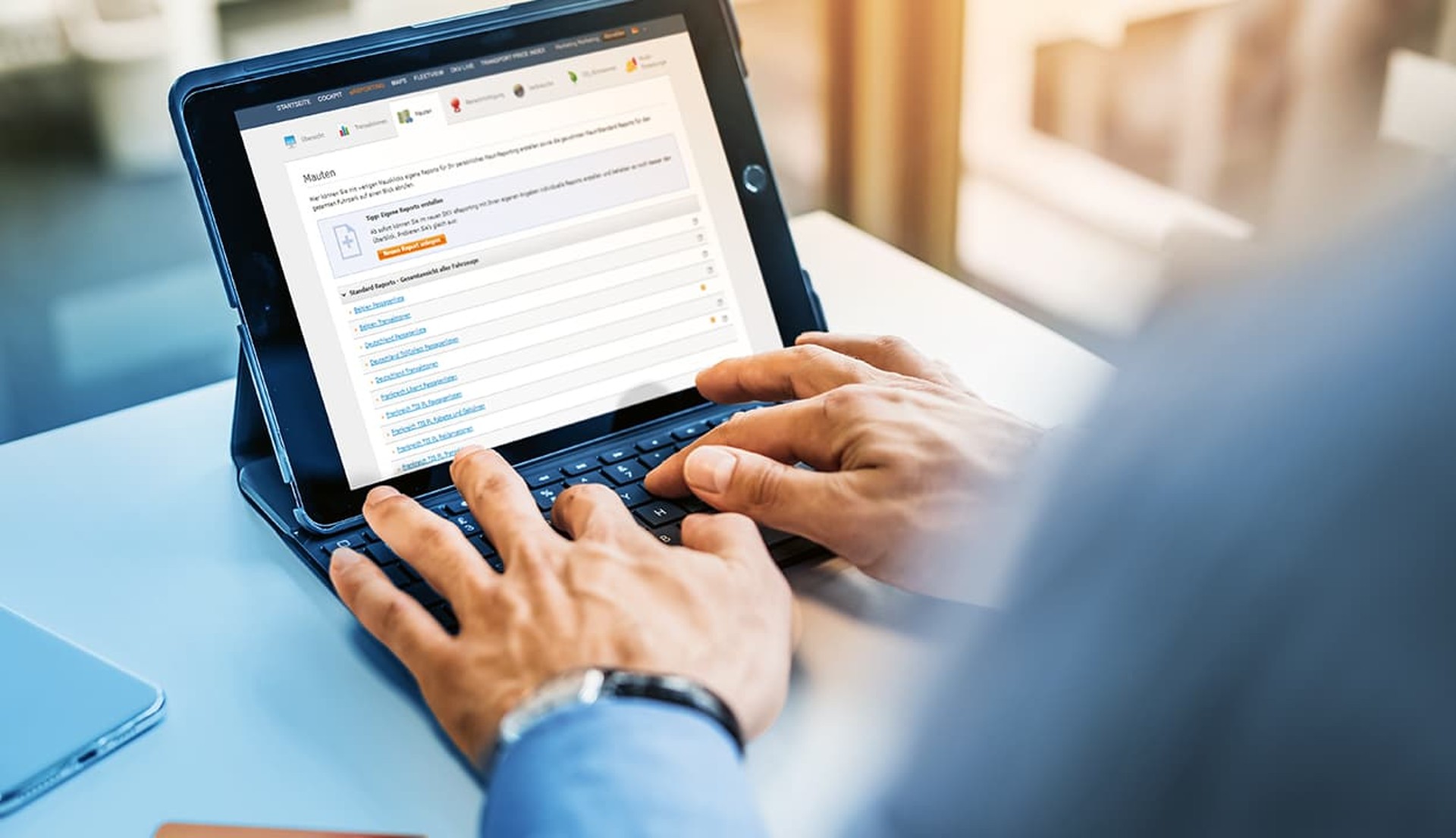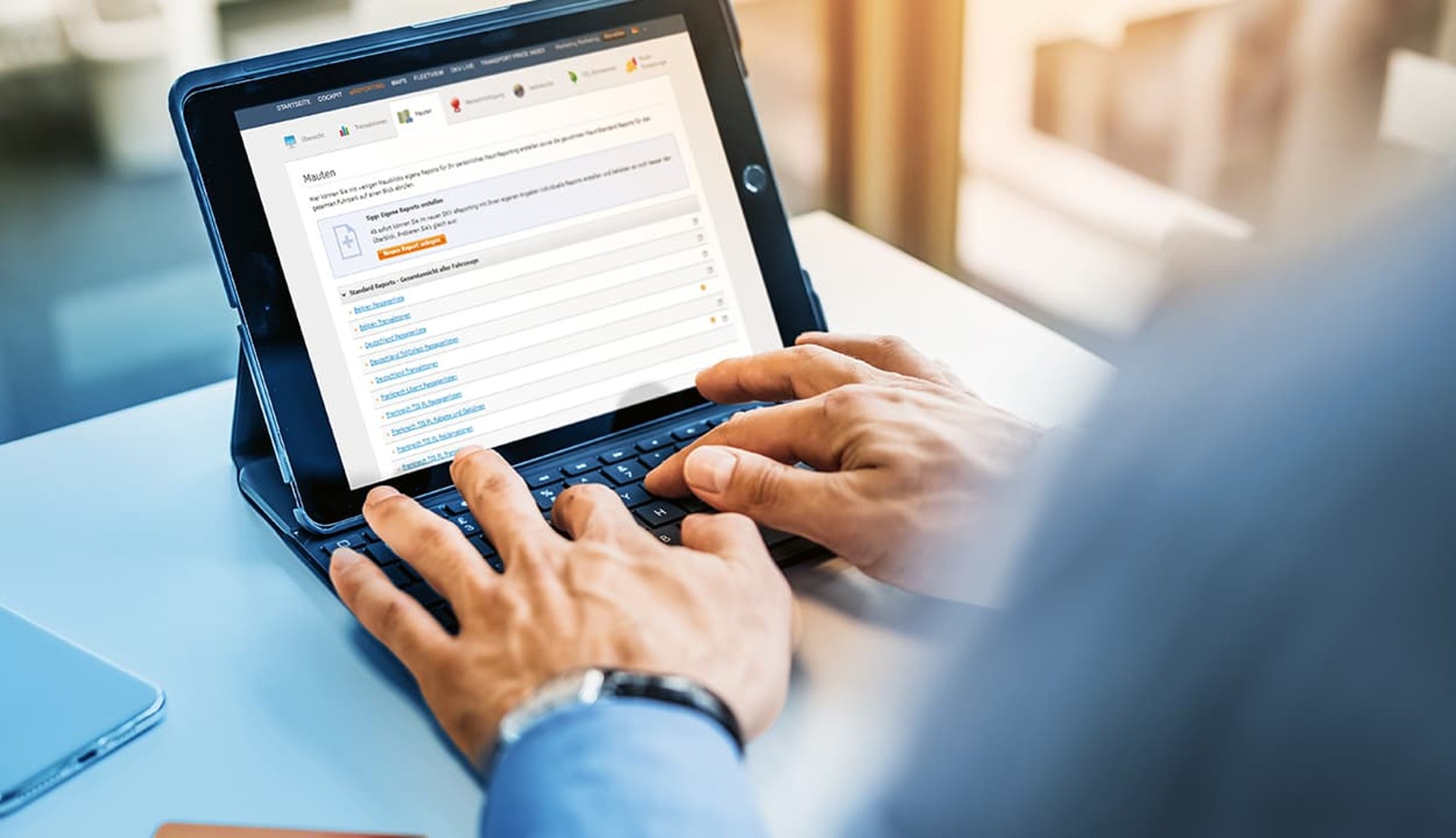 DKV LIVE
The portal to control your truck fleet in real time

Always up-to-date. Your operational data and all events always viewable live on your dashboard:
The most important data and information of your truck fleet in one dashboard
Detect and solve problems quickly with configurable alarm function
Retrospectively and seamlessly track the transport process thanks to driver logbook and lane analysis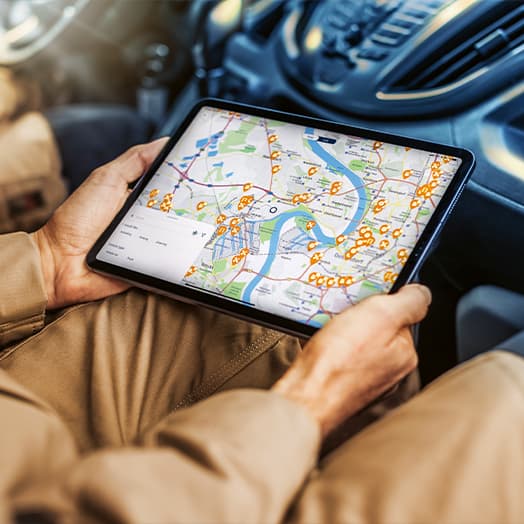 DKV FLEET VIEW -
Tracking solution for your fleet

Increase the efficiency and costs of your fleet with us. The functional and intuitive vehicle location system DKV FLEET VIEW optimizes the utilization of your drivers through real-time location and enables you to make optimal use of your vehicles.
Benefit from the following functions:
Real-time map
Expected arrival time
Calls and text messages
Trip history
Driving behavior
DKV Driver
Electronic driver's license control
A LapID Service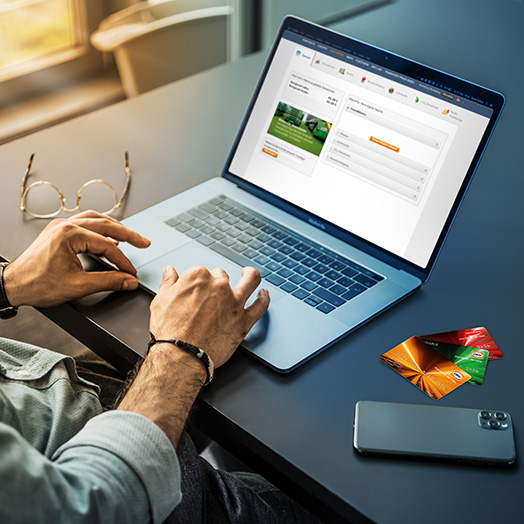 The intelligent solution from DKV partner LapID automates the legally required driver's license check in an audit-proof manner, so that time-consuming processes and paper chaos can be avoided. Instead, the electronic check is performed directly by the driver himself - either via the Driver App or at one of the approximately 1,200 public LapID stations in Germany!
For a green future
Lead in Green

We actively support the transition to a CO₂-neutral mobility and transportation industry. Our goal is to avoid and reduce greenhouse gas emissions in our day-to-day business.
To our lead in green approach
News & Press

Find out more about current news and trends in our new DKV Mobility Newsroom
Fuelling

Always find a gas station or charging station. Our DKV fuel cards are your entry ticket to Europe's largest brand-independent service network in the industry.
More information
Toll

Pay your tolls quickly and easily. We connect Europe. The task of billing tolls in many European countries is complex and needs to be done quickly.
More information
e-Mobility

Invest in the technology of the future. The subject of e-Mobility is not just a passing trend to us; it is something we are passionate about. We would like to join with you in making an important contribution in the field of climate change.
More information
Digital products

Work more efficiently and more networked. Our objective is to optimise processes in the office and enable you to drive carefree in your cockpit clear across Europe.
More information
Tax refund

Secure your liquidity. We handle many of your financial processes for you.
More information
Let yourself be found
in the DKV Station Finder

Make it easy for customers and truck drivers to find your company and keep your station data up-to-date in the DKV Stationsfinder!
GET TO THE DKV STATIONSFINDER
Contact
Would you also like to benefit from the DKV Mobility advantages?
We will be pleased to call you back.
Hello .
Please enter your company name.
Please enter your email address.
Please enter your phone number so we can contact you.