The DKV Mobility App
One app, countless possibilities


NEW APP VERSION AVAILABLE NOW!
Download the app now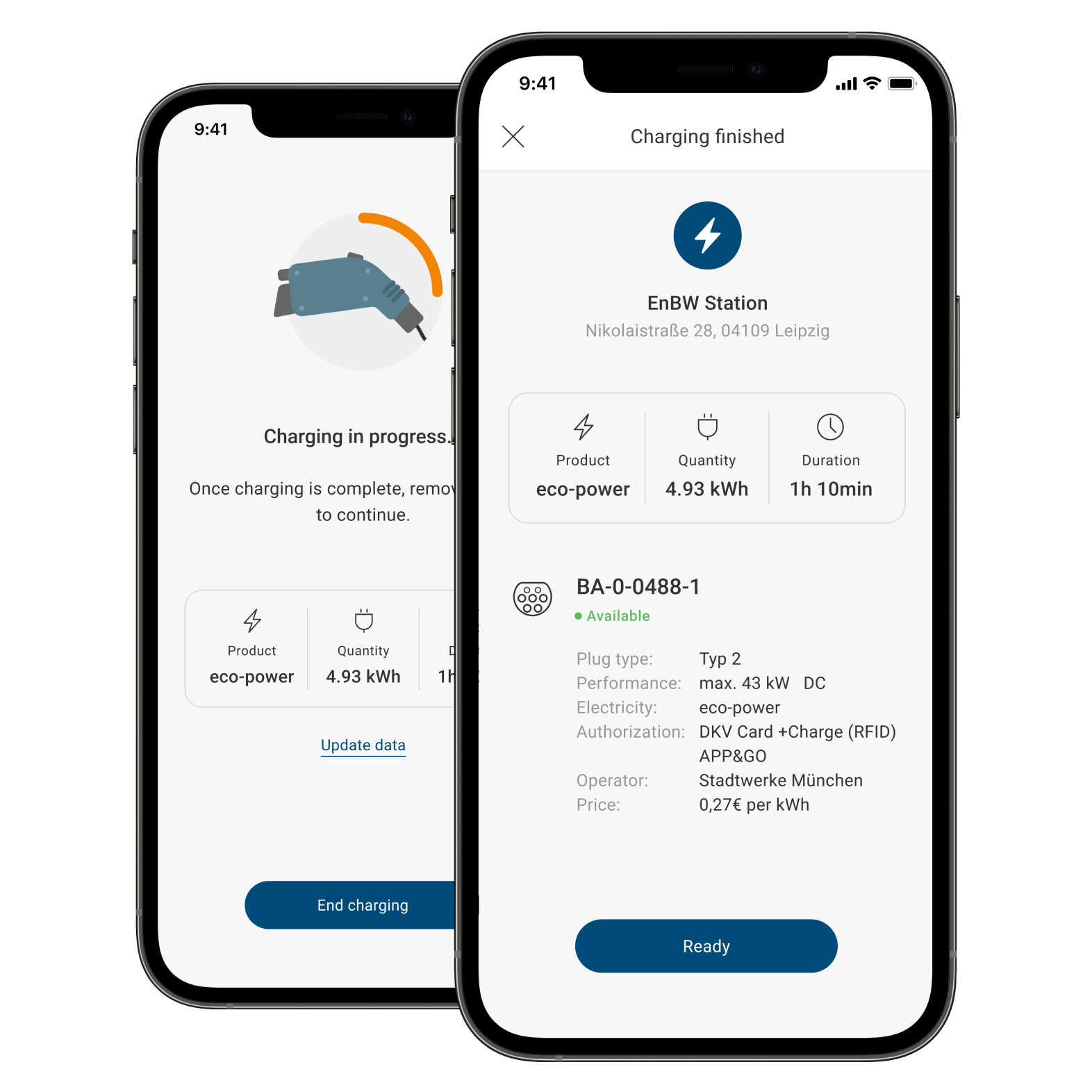 New - Charging with the DKV Mobility App

We offer the fully integrated mobility solution of charging, refuelling, parking and washing - combined in one app. Find the next free charging point and discover new features, such as intelligent route planning. With this, you can plan long routes with the necessary charging stops in advance.
APP&GO - be the first in line from now on!

Spare yourself the frustration of queueing at the cash desk after refuelling. With APP&GO, the feature of the DKV Mobility App, you are quickly back on the road again while the others are still waiting in line. Fill up as usual and pay* quickly from the driver's seat. The acceptance network is being continuously expanded. What does this service cost? Nothing!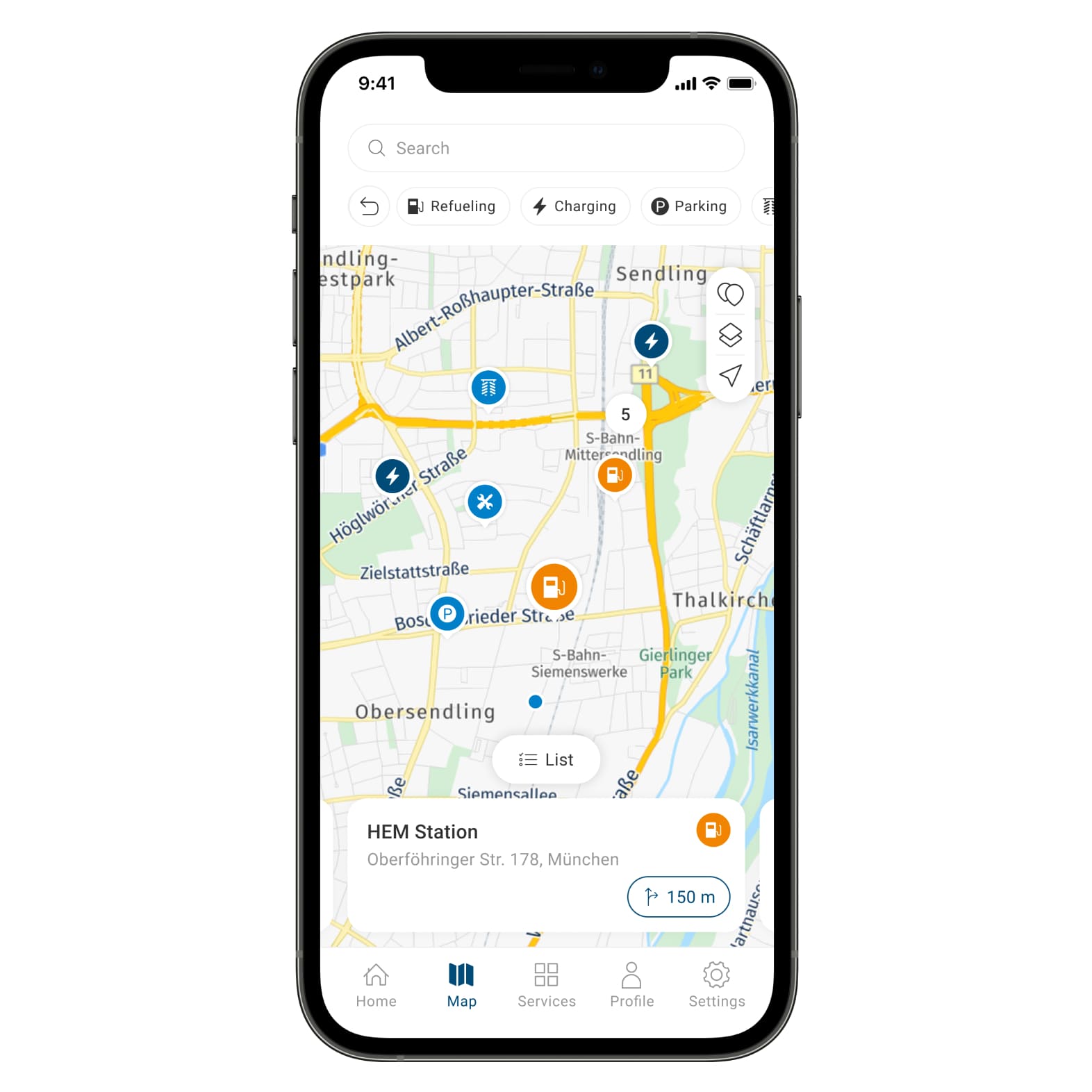 Practical map view

Find the most suitable fuel stations and charging points in your vicinity straight away.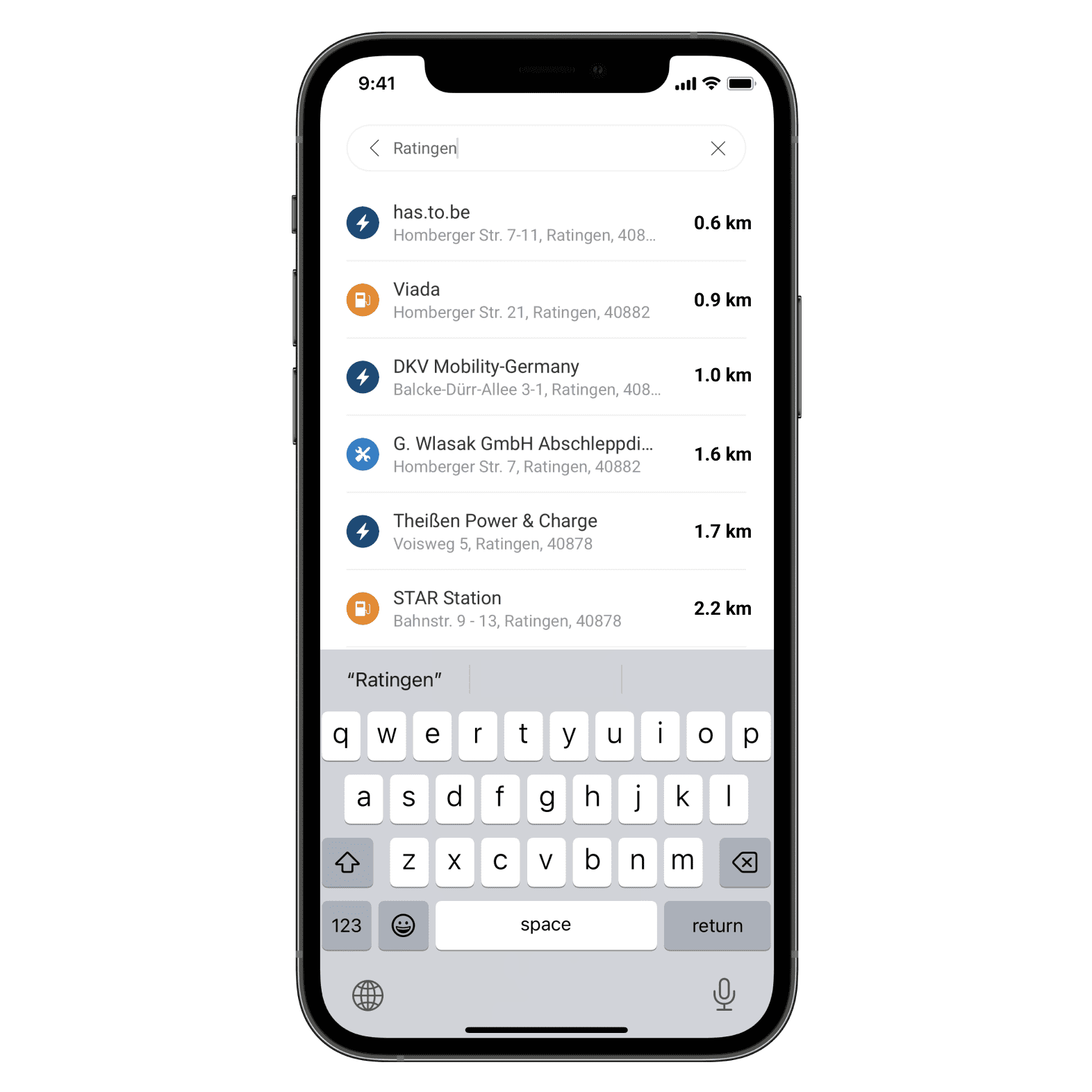 Search for specific locations

Enter your desired location and the app will display all the stations in the area directly on the map or as a list.
With the intelligent route planning for eVehicles, each necessary charging stop on your route is displayed.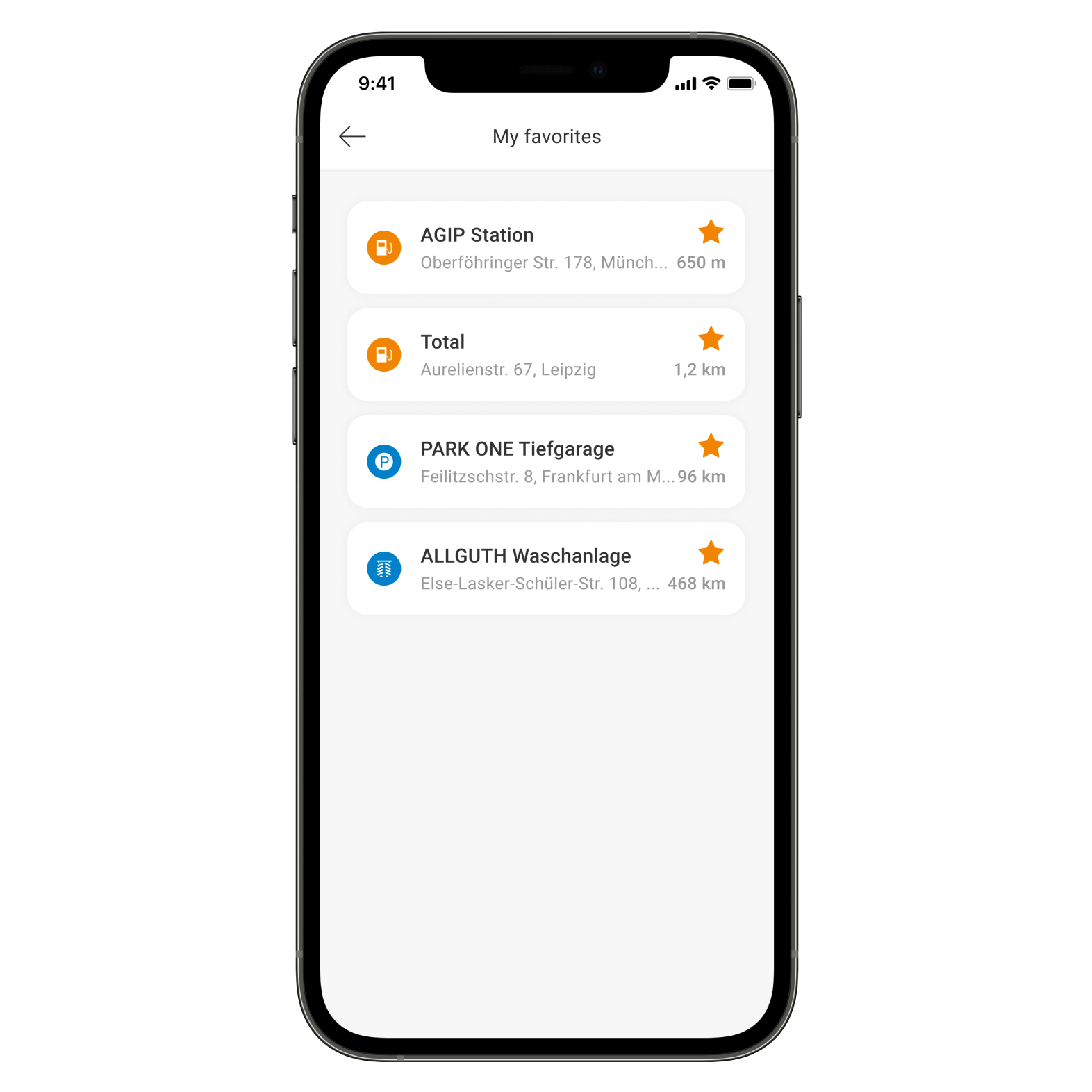 Filter

Use customised filter functions to find fuel stations or charging points in your neighbourhood.
Only use LPG? Not an issue: you can find the nearest fuel station directly using the DKV Mobility App.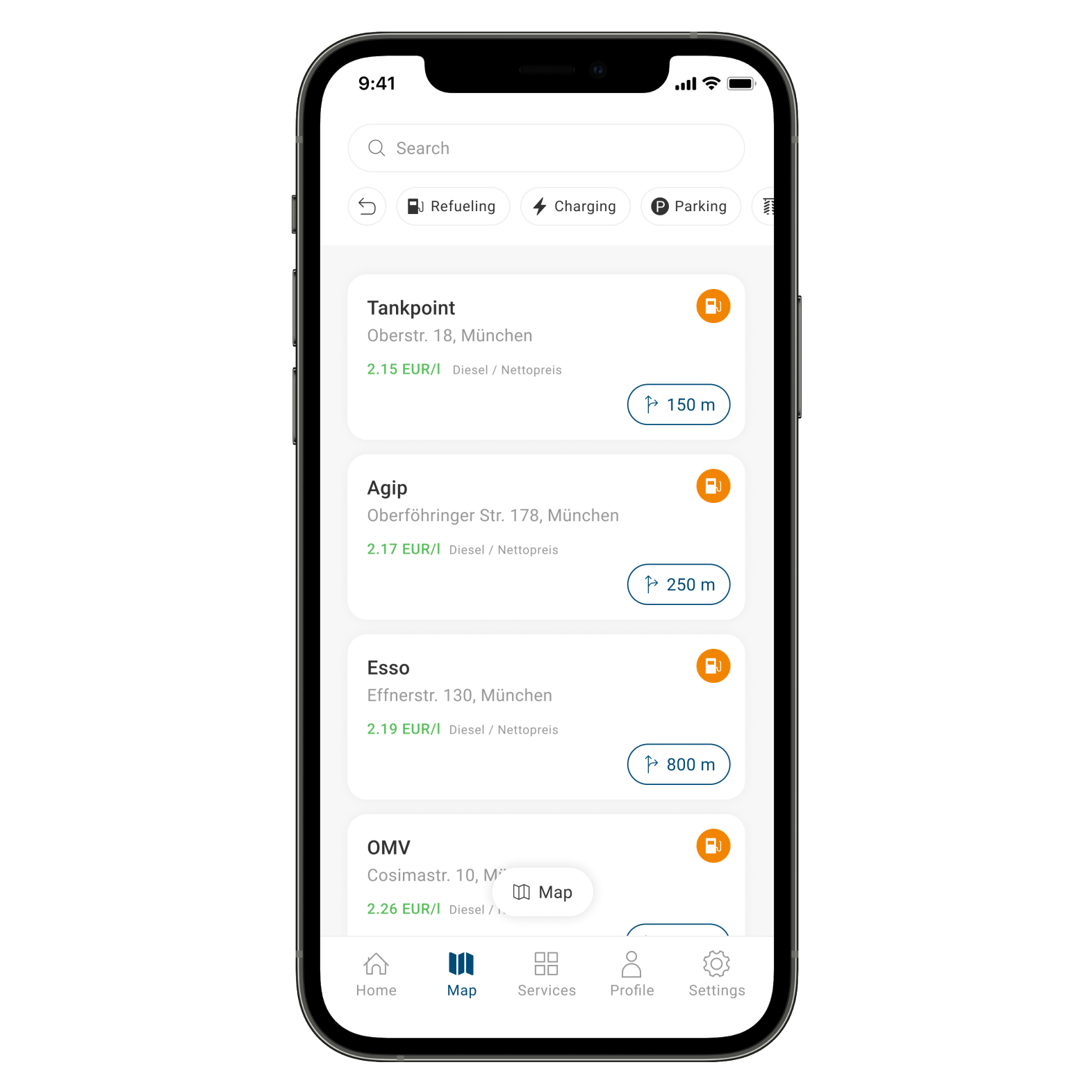 Find the cheapest prices instantly

Compare daily up-dated prices to find the cheapest fuel station immediately.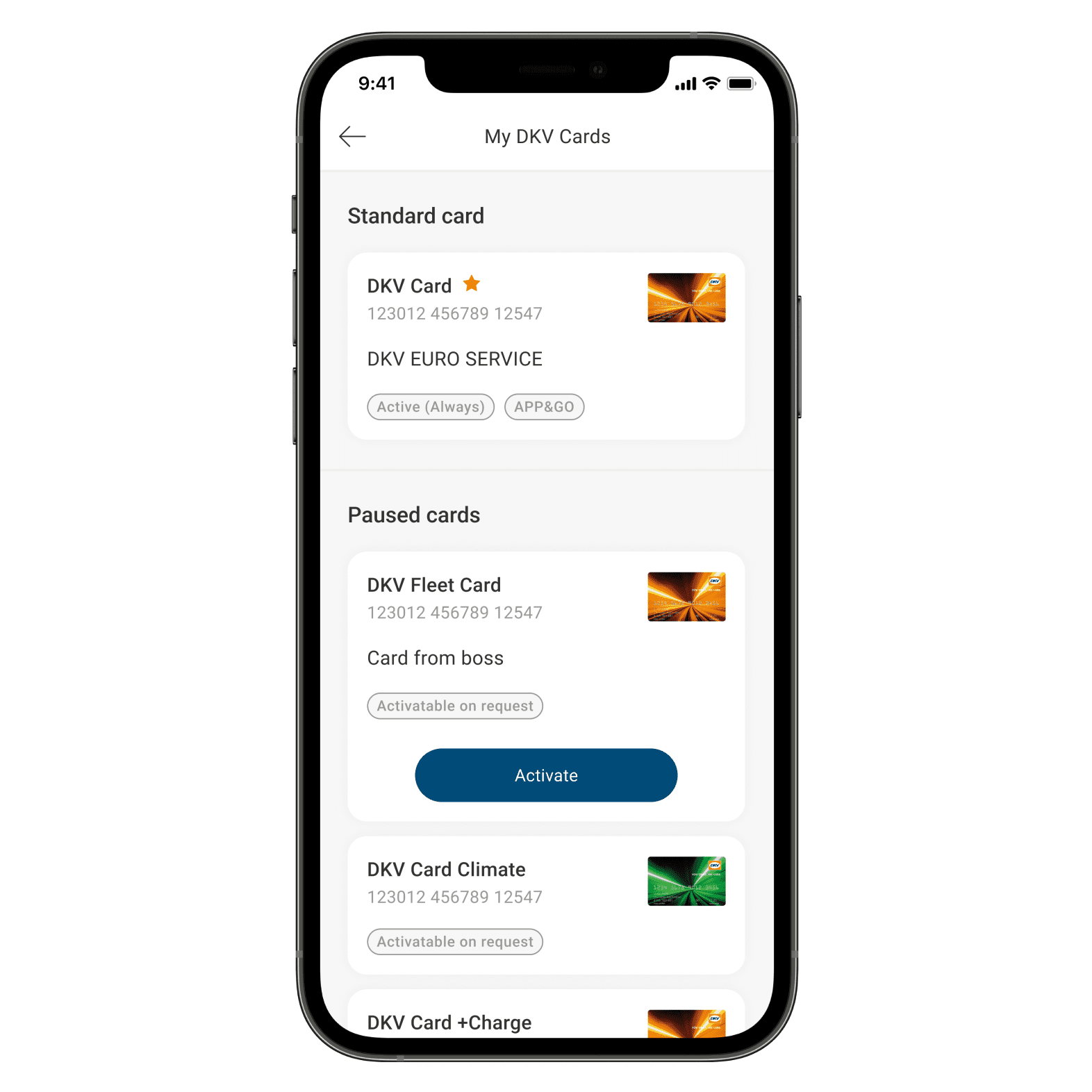 Administering your cards

You can give each of your cards its own name in the app.
Know your limits? Apply to your fleet manager with just a couple of clicks for an increased card limit or view the current limit.
Quick access to breakdown assistance

In the event that you lose your DKV CARD, or in emergencies, you can dial the DKV Service number most appropriate for your location directly from the app.
Contact
Would you also like to benefit from the DKV advantages?
We will be pleased to call you back.
Hello .
Please enter your company name.
Please enter your email address.
Please enter your phone number so we can contact you.