Join us and shape the mobility of tomorrow with us!
As part of a leading European B2B platform for on-the-road payment solutions, we work – soon with you? – in an exciting environment.
As a committed employer, we focus on the development of our employees. We believe that the success of our company is only possible if individuals can develop their full potential. We work as an interdisciplinary team-of-teams and are on the same page to achieve our goals. Our tasks are defined by our purpose: To drive the transition towards an efficient and sustainable future of mobility.
We offer you exciting opportunities to help shape the mobility of tomorrow in a dynamic and agile environment. Our approximately 1,900 employees throughout Europe are united by a common passion: to give their best, every day, for our customers in more than 50 European service countries.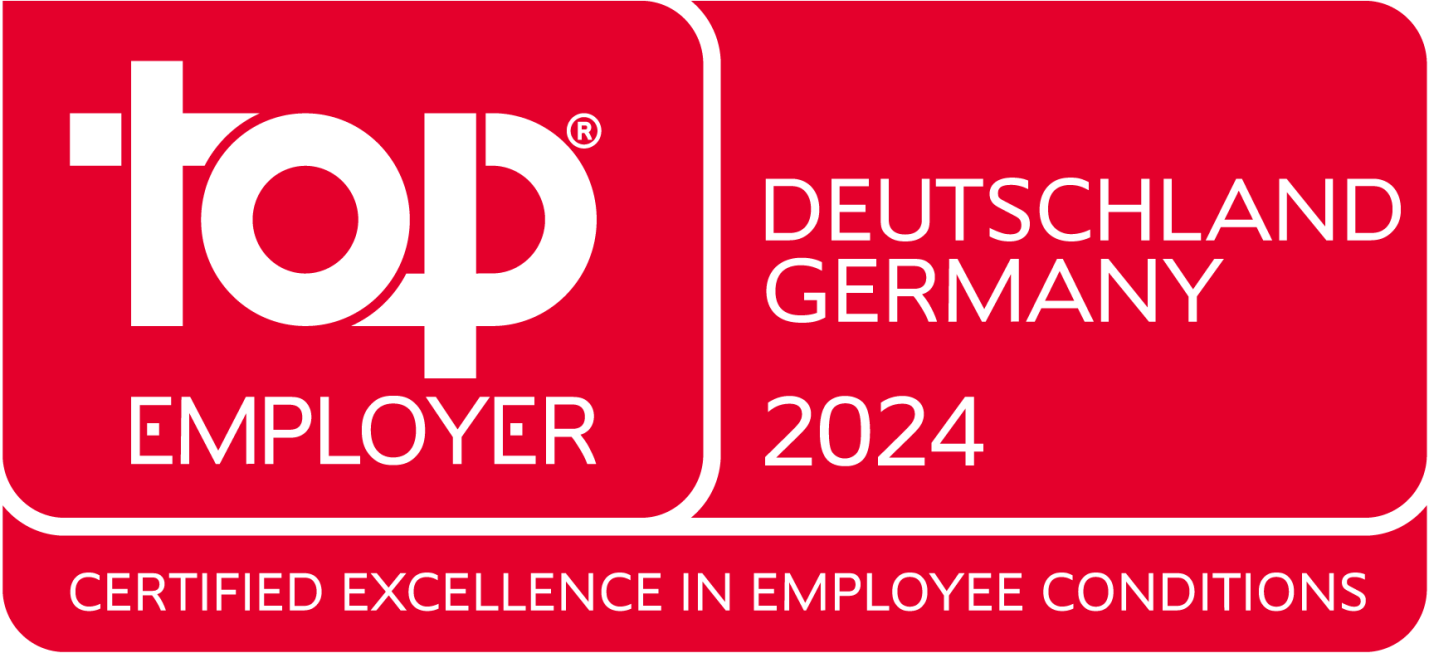 DKV Mobility in numbers
Our purpose - For a sustainable future
Our purpose - For a sustainable future
Our purpose is what drives us. Mobility thrives on movement, dynamism and constant change. The purpose we have developed for DKV Mobility is therefore also an anchor that constantly reminds us of what we want to achieve:
To drive the transition towards an efficient and sustainable future of mobility
Joining us
With us, you can get started from day one. Find the job that suits you now!
To the job vacancies
Youth Learning
With us you are not just riding shotgun! We look forward to your ideas. Together we will make as much as possible of your potential.
Start now
Benefits at DKV Mobility
Compensation in line with the market
Bonus scheme depending on your function
Attractive corporate-pension plan (30% employer-financed contribution)
Do up to 40% of your work from anywhere in Germany
Workation: Do up to 20 days/year of your work in other European countries
State-of-the-art workplaces & technology
Natural retreats
Parent-child offices
Employee counseling and family service
Health checks (e.g. skin cancer screening)
Health days & events
Cooperation with various fitness studios
Subsidized canteen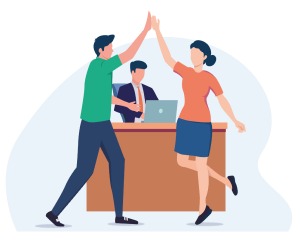 Learning on site, digitally and in programs
Individual learning (e.g. with LinkedIn Learning)
Award-winning "Who knows, teaches" initiatives
High potential programs and offerings for all career paths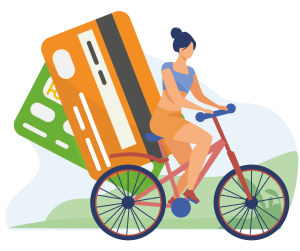 DKV Card: Discounts through the DKV Card Climate +Charge for up to 2 private vehicles.
Leasing subsidy for two JobBikes
Parking spaces and charging options for e-cars and e-bikes in our underground parking garage
Subsidized job ticket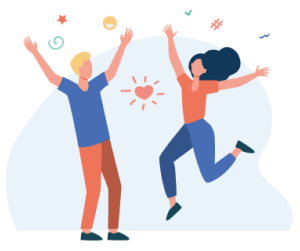 30 vacation days + special vacation days
Events (e.g. summer party)
Corporate volunteering (e.g. Community Day)
Barista bar
Shopping benefits
Social Stories
Our company comes alive through our employees. Together we take care of our communities, celebrate parties and enjoy successes and awards.
Read social stories
Be part of our team
It is that simple
You have found a job that suits you and want to know what happens next? Here, you will gain insight into how we get to know each other, which steps are part of your application and how we introduce ourselves to you.
Learn more
You apply online
Your documents will be reviewed
We get to know each other online
In the second interview we get to know each other on site
We decide for each other
Your onboarding starts