{{include.title}}
Reducing plastics: DKV Mobility introduces industry's first eco-friendly fuel and charging card made of recycled PETG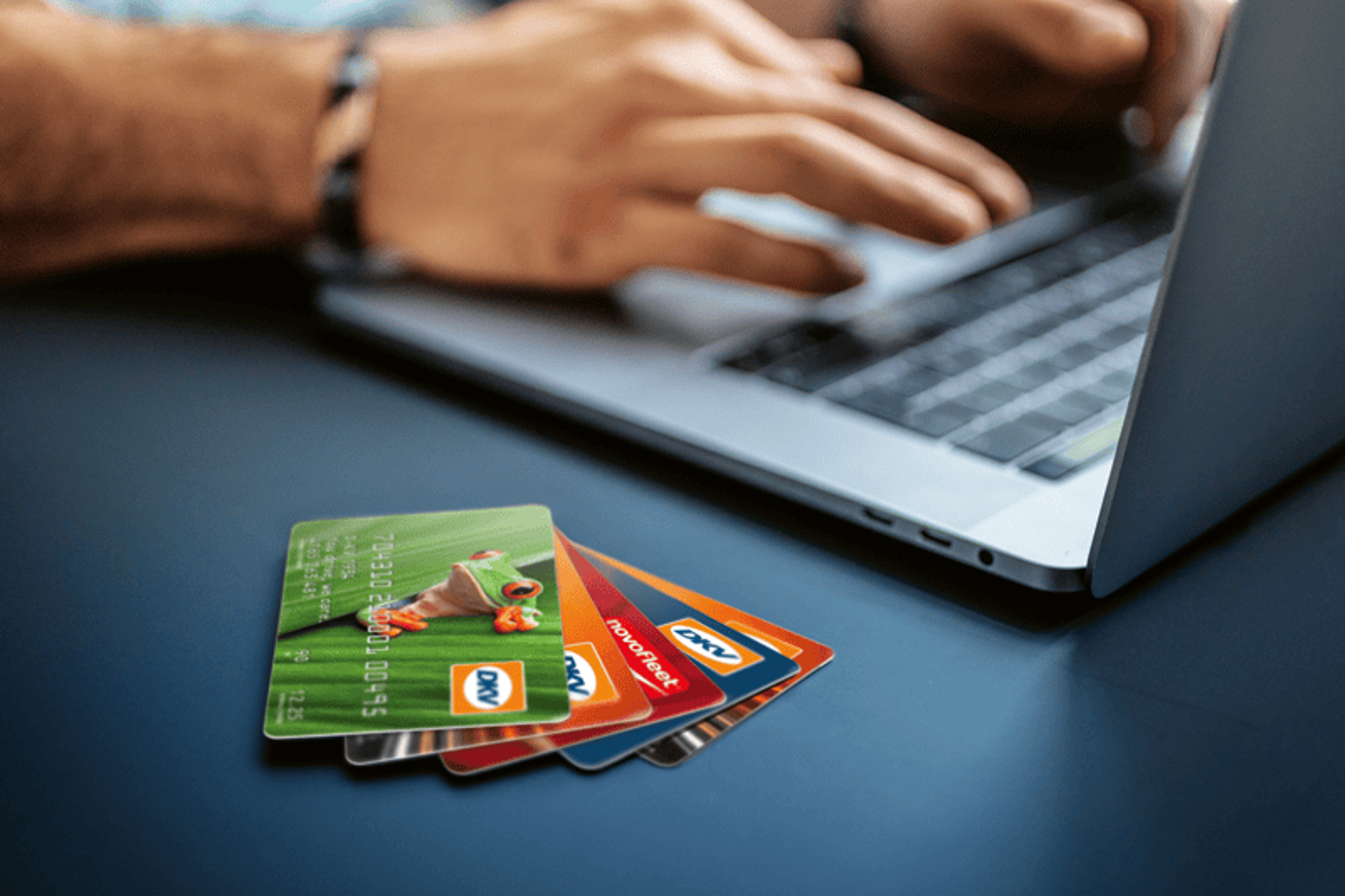 DKV Mobility, one of Europe's leading mobility service providers, is launching the industry's first eco-friendly fuel and charging card made of recycled PETG plastic (glycol-modified polyethylene terephthalate; PET for short). DKV Mobility's new sustainable fuel and charge cards are made of 90 percent recycled material and reduce carbon emissions per card by 42 percent compared to commonly used PVC cards. The new environmentally friendly cards will be issued from February 2022.
Marc Erkens, Head of Sustainability, New Mobility and Public Affairs, says: "Plastic pollution is a serious issue of global concern which requires an urgent and international response involving all relevant stakeholders at different levels. With the introduction of recyclable PETG cards we are addressing this environmental concern in
our industry and are confident to provide our customers the best ecological option without compromising on quality."
Unlike PVC, recycled PETG does not release harmful substances throughout its lifecycle. The recycled PETG is sourced from known and controlled European post-industrial waste sources. In addition, the cards have successfully passed all required quality tests in terms of heat and bending resistance. The new sustainable fuel and charge cards are part of DKV Mobility's efforts to support the circular economy. Benefits brought by the new card material include reduced use of natural, non-renewable raw materials, a reduced need for virgin plastics, and the reuse of waste, resulting in a significantly improved carbon footprint overall. The cards are manufactured in Austria at a production facility that runs on 100 percent renewable energy. The switch to the more sustainable material for the fuel and charging cards is in line with DKV Mobility's corporate purpose: To drive the transition towards an efficient and sustainable future of mobility. DKV Mobility aims to become a climate positive company by 2023 and to support its customers in reducing the carbon intensity of their fleets by 30 percent by 2030 compared to the base year 2019.