Your charging station nearby -
flexible charging with DKV


Benefit from the new DKV CARD + Charge and recharge simply and securely at over 200,000 publicly accessible charging stations across Europe. The EV station finder shows the nearest charging point in your vicinity and navigates you there.
Overview of charging point numbers
Fuel and charge – with the DKV Card +Charge
DKV Card +Charge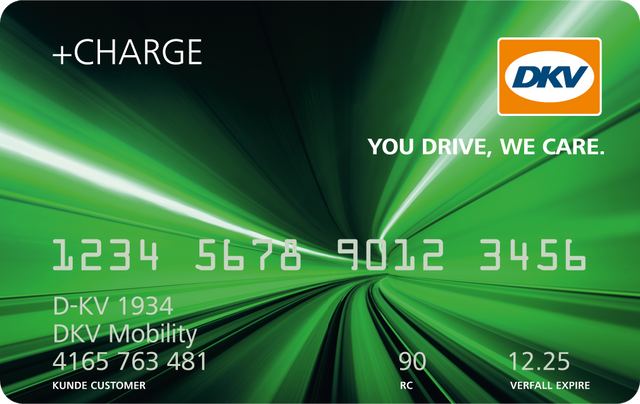 The DKV Card +Charge combines all the advantages of a traditional fuel card with the additional ability to recharge vehicles.
Today, DKV customers in Germany have access to around 40,000 public charging points operated by our partners.
We offer our customers a charging post network with a total of up to 200,000 charging points all over Europe – in Germany, France, Austria, Belgium and the Netherlands.
We are continually expanding our charging network and adding further countries for you.
Billing is carried out by DKV irrespective of the brand.
You want to drive climate neutral? Use our DKV Card Climate +Charge.
DKV Card Climate +Charge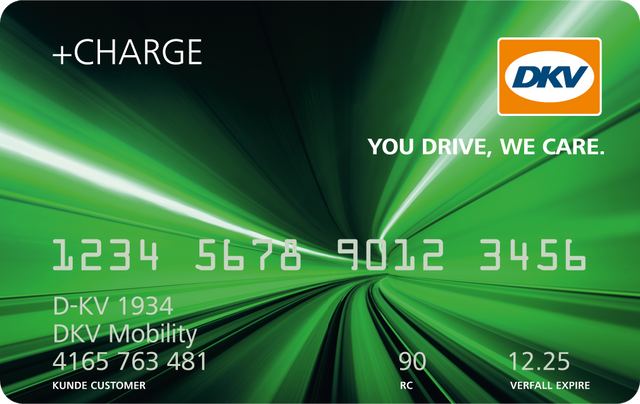 With the DKV Card Climate +Charge you can drive CO₂-neutral with your plug-in hybrid vehicle. The card allows you to recharge your e-vehicles at more than 40,000 charging points in Germany and also refueling throughout Europe. With every fill-up, you invest in valuable myclimate projects that help to fully offset your CO₂ emissions.
CO₂-neutral
Refuel at over 92% of all fuel stations in Germany
Also recharge at more than 200,000 charging points
Receive an invoice ready for the tax office
Order, block, limit cards - it could not be easier, online 24/7
For all other vehicle types, the DKV Card Climate allows climate-neutral refuelling of conventionally fuelled vehicles en route.
Everything on one invoice
Contact
Would you also like to benefit from the DKV advantages?
We will be pleased to call you back.
Please enter your company name.
Please enter your email address.
Please enter your phone number so we can contact you.