PT

Choose a country:
Choose a country:
Toll information for Portugal

Portugal has two different models and motorway types for toll settlement. All vehicles are subject to toll charges in both. The level of toll depends on the distance driven and the type of vehicle. Toll is collected completely electronically on an increasing number of routes, but there are also traditional toll stations as well.
Toll provider: VIA Verde
General information
Portugal
Guidelines for trucks

Most motorways have traditional toll stations at which you can pay on the spot with the DKV CARD or with an on-board unit (DKV BOX SELECT or EUROPE). Here you can find an overview of the road network .
All the motorways on which the toll is collected only electronically are designated with the blue sign saying "Electronic toll only". This includes the following motorways:
A 4: Matosinhos - Aguas Santas - Amarante - Vila Real - Bragança
A 8: Lissabon - Caldas da Rainha - Leiria
A 13: Almeirim - Benavente - Santarém
A 17: Marinha Grande - Figueira da Foz - Mira - Aveiro
A 19: Leiria (Nord) - Leiria (Süd)
A 22: Lagos - Faro - Vila Real de Santo António (Algarve)
The 23rd: Torres Novas - Castelo Branco - Covilhã - Guarda
A 24: Viseu - Vila Verde da Raia
A 25: Aveiro - Viseu - Guarda - Vilar Formoso
A 27: Viana do Castelo - Ponte de Lima
A 28: Porto - Póvoa de Varzim - Viana do Castelo - Valença
A 29: Aveiro - Espinho - Vila Nova de Gaia
On these motorways, which were formerly known as SCUT, you can pay only by on-board unit.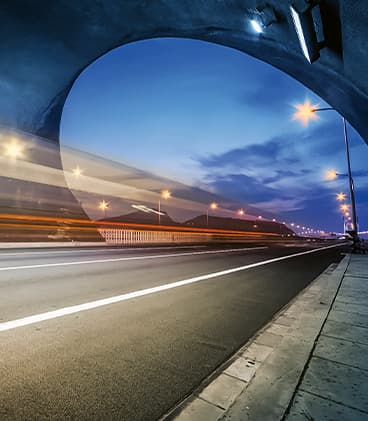 Tunnels & Bridges

Our customers can settle tolls for the following bridges simply and straightforwardly with the DKV CARD:
Vasco da Gama between Montijo and Lisbon
25 de Abril between Almada and Lisbon
Payment

Payment of the toll is always from toll station to toll station.
Manual
Toll can be paid in cash, by credit card or DKV CARD at the toll stations (this does not apply for the "Electronic toll only" motorway routes).
Post-paid
In addition to payment by DKV CARD, toll charges can be paid with the DKV BOX SELECT or the DKV BOX EUROPE. You can see which routes accept which method of payment in the overview map . Paying by toll box also allows you to benefit from a rebate system. Please contact your sales partner for more information about the discounts available on the various routes and how to apply.
Contact
Would you also like to benefit from the DKV advantages?
We will be pleased to call you back.
Hello .
Please enter your company name.
Please enter your email address.
Please enter your phone number so we can contact you.