BG
Choose a country:
Choose a country:
Toll information for Bulgaria

Bulgaria has a satellite-based toll system (no barriers) for all its motorways and national roads. All vehicles are subject to tolls.
DKV Mobility now offers you 3 clever and convenient toll solutions for Bulgaria. Simply choose from an OBU, toll ticket (relational ticket) or e-vignette and drive off stress-free. DKV looks after everything else.
OBU for frequent drivers
Toll ticket for occasional drivers
E-vignette for vehicles up to and including 3.5 t
Toll Provider: BG Toll
Other DKV toll solutions for Bulgaria
General information
Bulgaria
Guideline for trucks
Vehicles over 3.5 t
You can automatically settle the toll either using the DKV BOX EUROPE or the Bulgarian on-board unit (OBU). Occasional drivers can also book a toll ticket through DKV for the routes they wish to drive.
The toll is calculated based on
Number of kilometres driven
Emission class
Number of axles
Vehicle weight (>3.5 t to12 t and >12 t)
Truck or coach
Class of road
Vehicles up to and including 3.5 t
You will need a digital vignette in Bulgaria for cars and light goods vehicles up to 3.5 t.
You can choose from a weekend, week, month, 3-month or an annual vignette. Bulgarian vignettes can also be booked through DKV.
Register here and order your e-vignette for Bulgaria quickly and easily!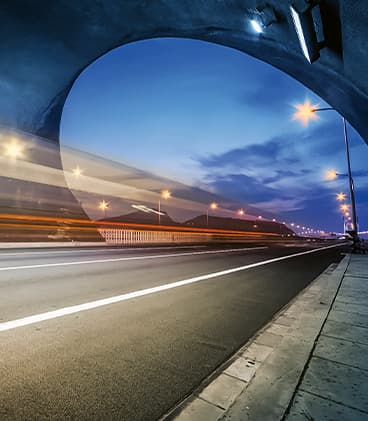 Tunnels & Bridges

Our customers can settle tolls for the following bridges simply and straightforwardly with the DKV CARD:
Danube Bridge 1/ Friendship Bridge between Ruse and Giurgiu (Bulgaria – Romania)
Danube Bridge 2 between Vidin and Calafat Giurgiu (Bulgaria – Romania)
Payment
Toll charges may be settled by either the
Contact
Would you also like to benefit from the DKV advantages?
We will be pleased to call you back.
Please enter your company name.
Please enter your email address.
Please enter your phone number so we can contact you.