LUNADIS Pay
The Corporate Credit Card+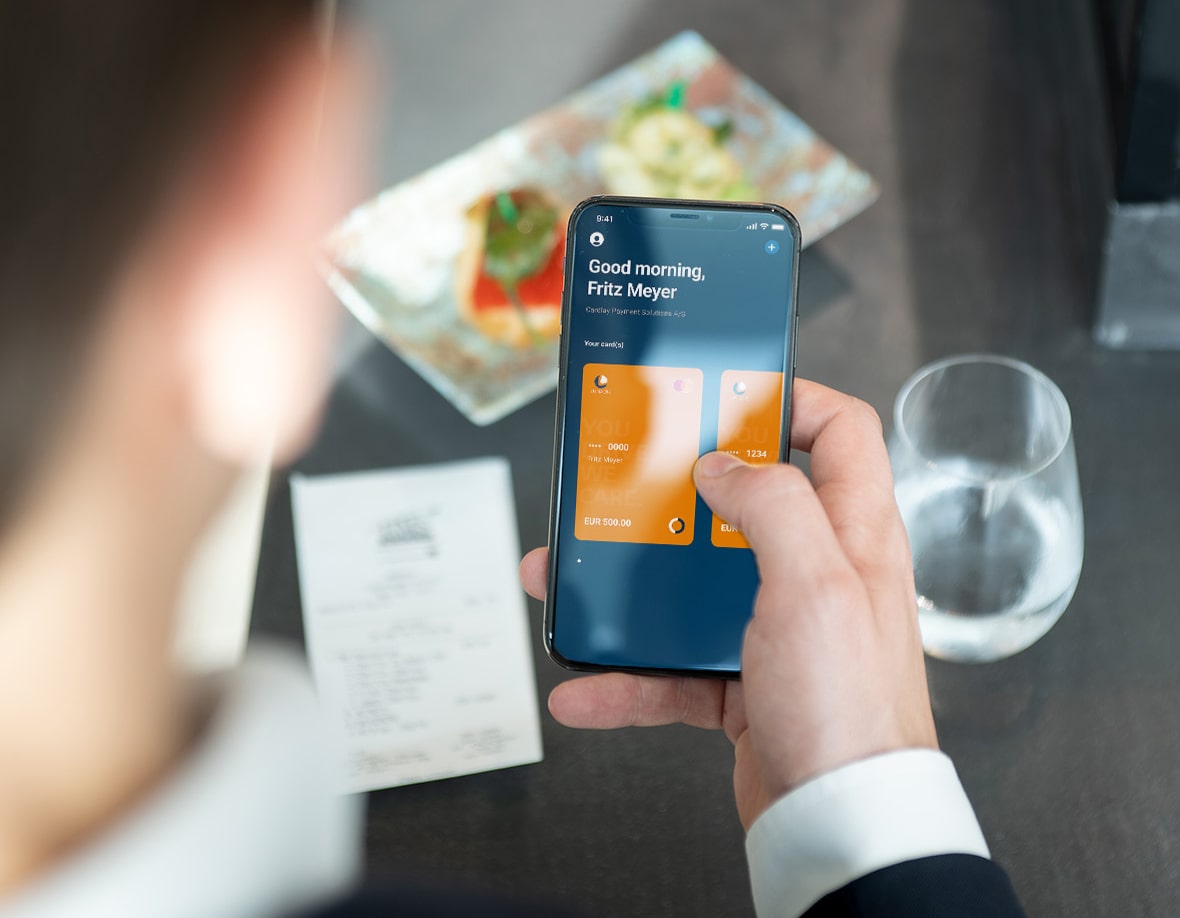 With LUNADIS Pay, you as an employer simplify the spending processes for your employees and reduce the accounting effort enormously. You retain an overview and control of all cards and expenses, as well as setting limits and saving valuable time.
Full transparency and high security - combined in one card
With the LUNADIS Corporate Credit Card, we are expanding our range and now also offer you this convenience for all other company expenses - with just one card.
In addition to the high acceptance by all Mastercard contract partners, we also offer you:
Digital processes
Digital card and expense management and automated VAT refund processing.
Independent management of your cards (order new cards, set individual limits, etc.)
Liquidity advantage
By using the VAT refund
Additional liquidity gain from the prefinancing of the VAT refund
Simple accounting & cost saving
Each transaction can be assigned to a card and pre-booked for accounting purposes
Direct and secure transmission of data to your accounting department
Broad acceptance
Can be used with all Mastercard contract partners
Full cost control
Individual usage options (by country, day of the week, time of day, industry)
Verification of card usage (individual / in created spending groups).
Full transparency
All current transactions and withdrawals at a glance and in real time
Digital processing of all expenses and bundling in one invoice
And this is how you get your corporate credit card
You apply for your own credit card directly on the LUNADIS site. In addition to the physical credit card, you will also receive a digital version. With this, you can also pay for all expenses via your smartphone with Apple Pay or Google Pay.
Digital map management
Use and management of physical and virtual cards
Overview of cards, accounts and cardholder information
Release and activation of cards
Transaction overview in real time incl. transaction data (receipts, invoices etc.)
Card blocking and cancellation
Setup and invitation of the cardholders
Report creation
Manage restrictions on card usage (card limits, categories, etc.)
Digital spend management
Expenditure overview and details
Monitoring and release of expenses
Transfer of expense report into your accounting/travel expense management software
Digital receipt management
Report creation
Viewing transactions (in real time)
Save digital receipts and expenses
Manage card controls
Push notifications
Were we able to arouse your interest?

In addition to the physical credit card, you also receive a digital version. All expenses can therefore also be paid via smartphone using Apple Pay or Google Pay.
If you have any questions or comments, please feel free to call our LUNADIS Sales Team at +49 2102 5518-888 , send an email sales@lunadis.com or fill out our contact form below:
Order your Corporate Credit Card now
Would you also like to benefit from the LUNADIS Pay advantages?
We will get back to you as soon as possible.
Hello first name last name . .
Please enter the name of your company.
Please enter your e-mail address.
Please include your phone number so we can contact you.
Please still confirm our privacy policy.