Are you interested in a vocational-training or a dual-studies program? Then DKV Mobility is the right place for you! Put yourself in the best-possible pole position for a successful start into your career with one of our pioneering vocational-training or study models. At our company, you are not just a passenger – you can quickly take the wheel!
Or would you rather like to gain first practical experience before you start your career? Then we look forward to receiving your application as an intern or working student!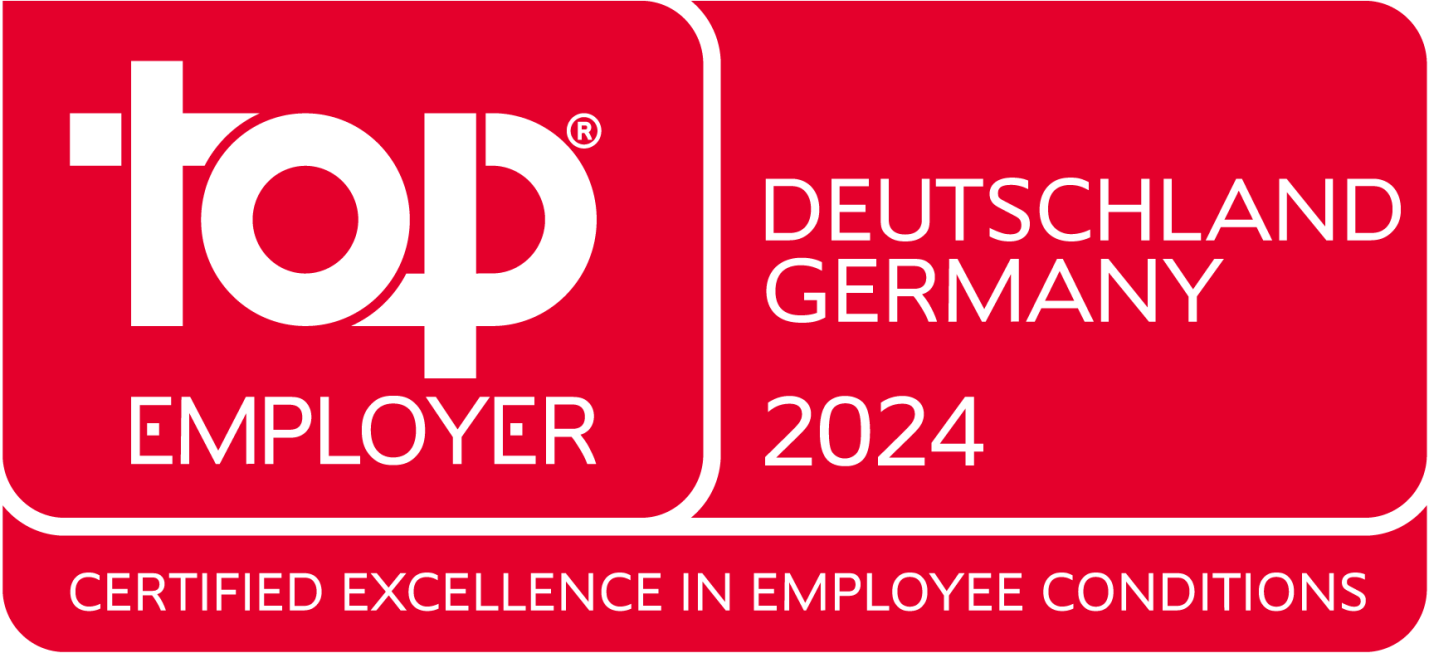 Great Onboarding, Mentors & Co.

From your first day at DKV Mobility, you can rely on the support of a familial team. Your colleagues and a personal mentor will be there to help and advise you right from the start. Numerous trainings and workshops are part of our self-conception of a successful professional evolution. Together with you, we want to learn new things and shape the future of mobility.
Getting to know each other: On the right track from day one

Before you actually start with us, we organize a get-to-know-you event with all trainees and dual students. Here you can get to know the team and your future colleagues in a relaxed atmosphere. With the dynamism of this first day, you can then hit the ground running with us.
We offer these two study models:
The training-integrated studies combines a practical training with studies. The special thing about it is that at the end, you earn both a Chamber of Industry and Commerce vocational-training certificate as well as a bachelor's degree. You will attend vocational school two days a week (or in block instruction*) and work in the company three days a week. The studies take place 2 - 3 times a week in the evening or on Saturdays at the FOM university in Düsseldorf. After 2.5 years, you will usually get your vocational-training certificate and after 3.5 years, your Bachelor's degree.
* Depending on the training occupation and the vocational school, vocational-school instruction takes place in blocks. This means that you usually spend two weeks at a time at the vocational school, followed by several weeks (approx. eight) at the company.
The practice-integrated degree program combines practical experience in the company with the theoretical learning content of the degree program. You study two days a week at the FOM in Düsseldorf and can apply your knowledge in the company three days a week. After 3.5 years (seven semesters) you will win your Bachelor's degree.
As a working student at DKV Mobility, you will accompany the development of exciting projects and get to know your possible future area of responsibility in the daily business. Of course, we will coordinate your working hours with your studies: During the semester, you can work with us part-time for up to 20 hours per week, and possibly more during the lecture-free period. Of course, you will also receive a fair compensation for your work.
The requirements you should meet can be found in the respective job advertisement. In general, good academic performance, previous knowledge in the relevant field, the ability to work in a team, commitment and flexibility are an advantage.
Take a look behind the scenes at DKV Mobility in the c course of a preliminary or basic internship, a mandatory or voluntary internship, a student internship or a practical semester and discover new perspectives for your professional future. During your internship, we offer you not only a multifarious job, but also enough freedom for your personal and professional growth. Flexibly adapted to your needs and requirements, you can combine your theoretical knowledge with practical experience. As an intern, you are an essential part of our work processes and our team. You will always have an expert at your side who will support you in all phases of your assignment.
Your student internship at DKV Mobility

Very few people know at an early age what they want to be when they grow up. And that's okay. But there is an opportunity to get a first glimpse of the professional world while still at school - either as part of a company internship or as a voluntary student internship.
During your two-week practical assignment at our company location in Ratingen, you can already "get a taste" of many fields of our work and activities in order to get to know your possible future dream job up close. Of course, we will accompany and support you during your internship with us. If you have any questions about an internship, please send us an e-mail to claudia.hanf-schueler@dkv-mobility.com .
Let's go! Find the right job now!

In our job offers, you can view all jobs under the heading "Unsolicited application - vocational training - internship - working student" and apply right away. Filling out the form only takes a few minutes. After you have lodged your application, we will contact you as soon as possible.