Your apprenticeship as an
IT specialist for application developement
Your tasks at a glance
Development and customization: acceptance of customer orders; planning in the team; analysis of the existing homepage; concept creation; application of different script and programming languages; work control in test phases; installation of the software; creation of presentations for the customer.
Troubleshooting: software customization; application of diagnostic systems; error analysis; solution finding and optimization.
Usability: creation of manuals and instructions for a simple user interface; planning, preparation and implementation of employee training; customer support in everyday work.
Your DKV apprenticeship will start on August 1, 2022 at the company headquarters in Ratingen and will last 3 years. Secure your training position with Europe's leading mobility service provider now.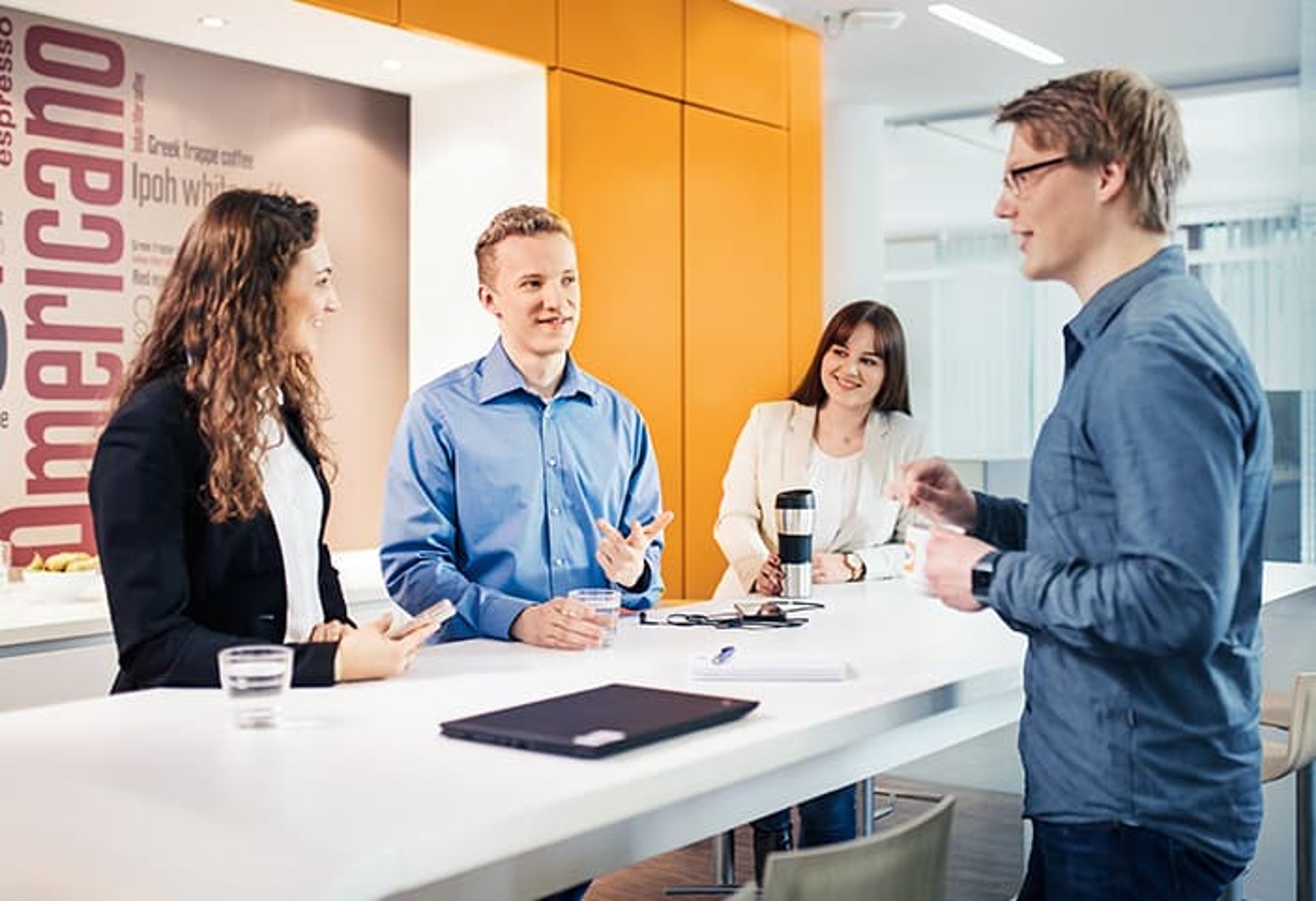 As an IT specialist for application development, you design, program and test various software applications. You also develop specific user interfaces according to special requirements and help your colleagues use implemented software. In doing so, you will always stay up-to-date with the constant further development of programming languages and user systems and accordingly take care of the continuous improvement of our applications.
Be part of the team right from the start.
Handle daily office tasks such as preparing data, creating schedules and organizational plans, or external and internal correspondence.
Take care of a clean order processing.
Participate in commercial tasks in financial accounting and controlling.
Support the HR department in various activities such as payroll accounting or recruitment.
Coordinate and organize essential measures in marketing and sales and participate in exciting campaigns.
Take on your first small projects together with other trainees at an early stage.
You have a middle school diploma or high school diploma with good grades in German, mathematics and English.
Juggling with numbers is just your thing.
Error-free typing and good spelling are a matter of course for you.
As a real organizational talent, you prefer to work in a structured way and always keep an overview.
You are an open and communicative person who likes to exchange ideas with colleagues.
Strong team - With your own mentor, you will have a personal contact person at your side throughout the entire training period.
Qualified training - You will learn according to a structured and proven training schedule.
Trainee bonus - In addition to a good training allowance, we will pay you half of your train ticket.
Perfect exam preparation - You will take part in special courses for your final exam during the fall and Easter vacations.
Best opportunities - After you successfully complete your training, you will usually be taken on by us straight away.