The gender diversity action plan
The gender diversity action plan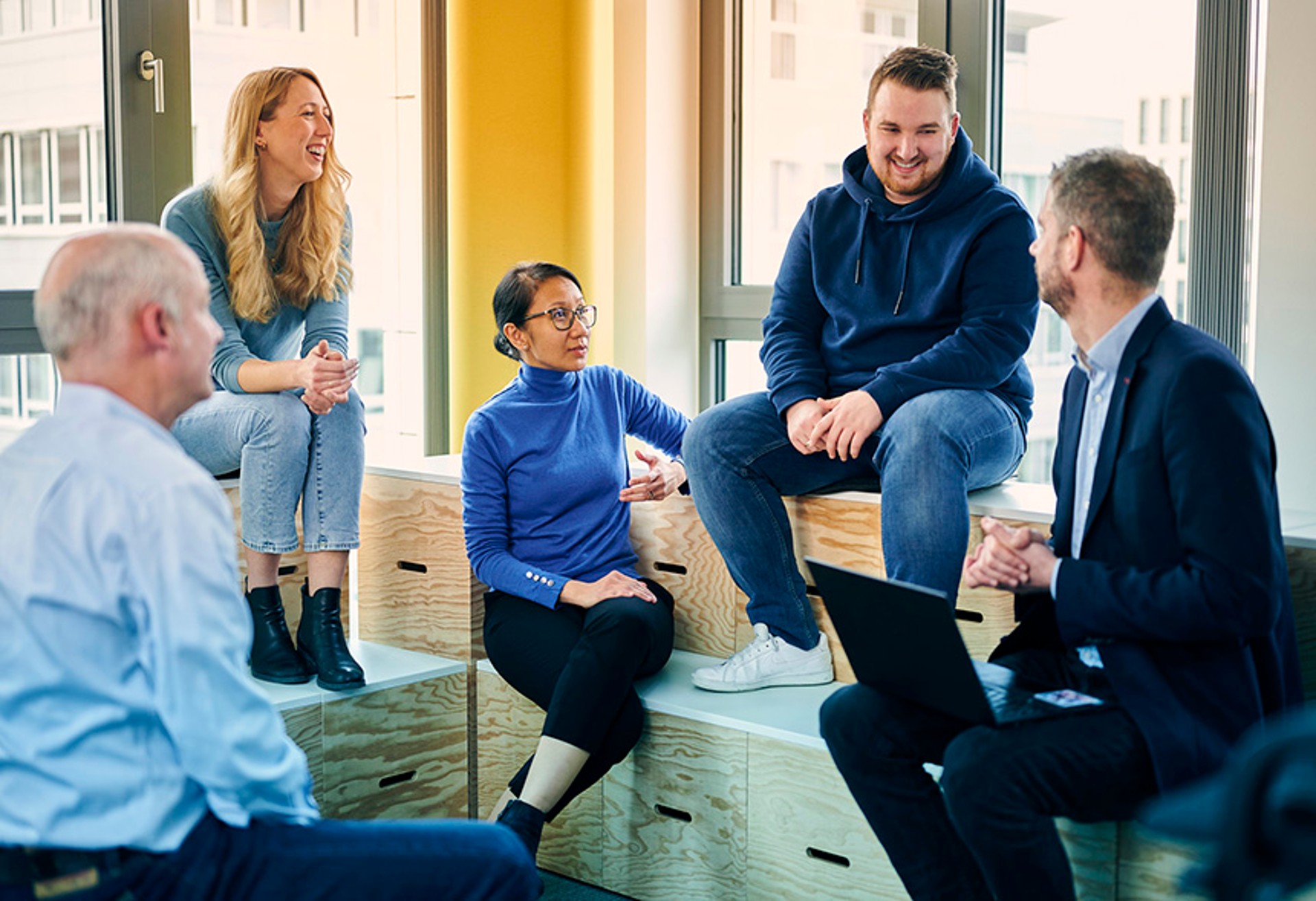 At DKV Mobility, we aspire to create a company where diversity and inclusion form an integral part of our corporate culture. It enables us to attract, develop, inspire and reward amazing employees. We are convinced that a diverse workforce and a culture of respect and inclusion are cornerstones for growth, success and innovation. It allows our people to perform at their very best and provides everyone with equal opportunities to be part of it and build a career.
Who we are – Our Diversity at a glance
We are taking a holistic view on diversity: Origin & cultural background, gender, generations, LGBTIQ+ and disabilities are the core elements we focus on to strengthen diversity. See here for some facts (2021 figures) for Diversity at DKV Mobility.
How we foster a culture of Diversity & Inclusion at DKV Mobility
We want to make sure diversity is represented in many forms and at all levels in our company and we are keeping track of our progress. Our targets and ambitions are updated regularly to ensure we keep aiming for greater accomplishments.
In this article, we want to deep dive into our Gender Diversity actions. At DKV Mobility, we strive to create an environment where you can succeed regardless of your gender. Achieving gender equality is not something where only women stand to gain, all genders do. For instance, we want to make sure that all employees feel they can ask to work part-time or ask for support when they are facing personal challenges, and both parents are comfortable when taking parental leave. All genders benefit from gender equaliy at DKV Mobility and everybody is invited to participate in the discussion.
Our Gender Diversity Action Plan:
(1) Strategy: We want to boost equal participation of women and men and strengthen flexible work arrangements for our employees' various life stages.
- We aim to maintain a 50% share of women in our total workforce by 2025
- We aim to increase to a 35% share of women in management positions by 2025
- We are constantly improving our models for compatibility of family and career, e.g. with flexible working and home office options
- With regular Diversity KPI reporting, we use data-driven insights to take action
(2) Talent: We want to increase diverse representation by focusing on the entire employee lifecycle to recruit, develop, inspire and reward our people
- We have adjusted our recruitment practices to increase the share of female new hires, especially in leadership roles. For example: We publish all our new positions at our head quarter as available in part-time or full-time
- We are supporting female talents in their career progression, e.g. via talent programs, development initiatives and mentoring programs
- We regularly conduct equal pay reviews
(3) Inclusive Culture: We want to create a culture where everyone feels included, welcome and able to do their very best
- We offer Unconscious Bias training sessions for leaders
- We are working with designated diversity sponsors and local networks to push diversity in all business areas
- We celebrate Diversity with interactive and inspiring events, for example during our DKV Diversity Month and or at the International Women's Day
(4) Communication: We build visibility and engagement around diversity and inclusion through regular and thoughtful internal as well as external communication
- We use internal communication on various channels, e.g. Diversity interviews with positive male and female role models, awareness for our initiatives, quizzes, and interactive session
- We use external communication channels like our website, LinkedIn and Instagram and our corporate sustainability report to inform and engage with our stakeholders.
All in all, many success factors lead to driving Diversity at your company with two main factors at the base: strategy and mindset. You need targets, a plan on how to achieve them and people willing to push towards these goals. Our two main tips are therefore to be patient and to get management and role models behind you. Stay tuned to learn what we are doing to drive Diversity & Inclusion in further dimensions.