Now or never: 5 reasons for switching to e-mobility
Now or never: 5 reasons for switching to e-mobility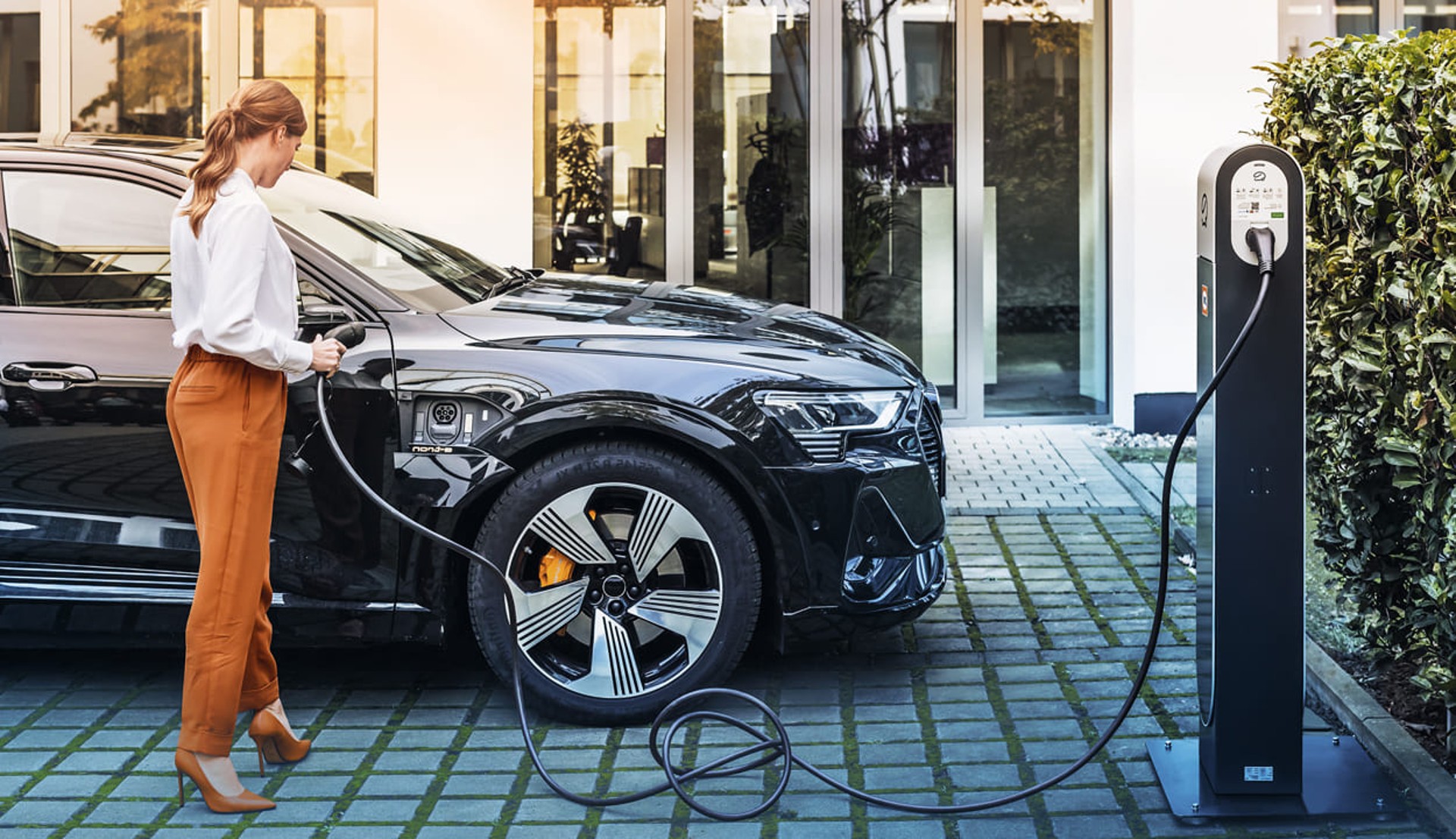 Climate change is the greatest challenge of the present. To contribute to climate protection, sustainable mobility, like driving electric, gains more and more importance. Find five good reasons why the time for electric mobility is now.
For some time now, car buying is changing. Gradually, electric vehicles sales are increasing, and this is expected to continue until electric motors have completely (or almost completely) replaced combustion engines. Compared to 2020, global electric cars sales have indeed more than doubled in 2021 to about 6.6 million units. Electric vehicles should be in pole position to dominate all new car sales by the middle of the next decade.
The change to more sustainable mobility offers many advantages and above all allows us to take care of our planet. Find out what advantages and reasons you have as a user for switching to electric mobility:
1. Protect the environment
Electric vehicles do not emit any CO¬2 or toxic particles. This is the main reason for abandoning combustion engines, which still pollute the environment despite their improvement and progress in reducing their fuel consumption and CO2 emissions. Global warming has and will have serious consequences for us and for the environment. A rise in average global temperature of 5 degrees Celsius could result in more uninhabitable zones on Earth.
Over 90% of greenhouse gas emissions from transport come from road transport. The change to more sustainable and efficient future of mobility is therefore necessary to contribute decisively to climate protection. Vehicle manufacturers have to develop technologies and promote cleaner mobility through battery-powered trucks, buses, vans, cars and motorcycles.
2. Enjoy silence and comfort
Another undeniable argument in favour of electric vehicles is the silence on board. Unlike petrol vehicles, the electric motor does not make any noise, which makes the ride and driving more pleasant and gives an incomparable feeling of comfort.
This lack of noise also makes cities and roads quieter and more livable. In addition, electric vehicles provide quick, smooth and silent acceleration because the torque is immediately available.
3. Have a more reliable vehicle
Without gearboxes, clutches, oil pans, fuel pumps and many other mechanical components, electric cars are more reliable over time than combustion engine vehicles and are therefore less expensive to maintain.
Moreover, brake pads wear out more slowly, as electric cars often use regenerative braking rather than traditional brakes. The system takes the wasted energy from the process of slowing down a car and uses it to recharge the car's batteries. On a gas car, braking simply wastes energy, but with regenerative braking, some of the energy can be reused.
4. Save money
Some governments are offering a selection of grants making it more affordable for you to purchase an electric vehicle. Grants and incentives for electric fleet vehicles are also often available.
Furthermore, it's cheaper to charge the batteries than to fill up with petrol so once you have your electric car you can save money. The reduction in fuel costs is approximately 75%. If you are concerned about the fact that your EV won't have the battery charge needed to complete a journey, you must know that electric vehicles charging stations are becoming more and more common around the world. Currently the DKV Mobility acceptance network covers more than 310,000 public charge points all over Europe. Driving range is indeed one of the biggest concerns for car shoppers considering an electric vehicle. However, you will soon be able to charge your battery almost anywhere and not worry about range anymore.
In addition, the cost of maintenance is also lower. Electric vehicles have 60% fewer parts than classic cars. Maintenance is therefore about 20% cheaper for an EV and some parts, which are expensive to replace on combustion engine cars, do not even exist on an electric vehicle.
The cost of new batteries will decline gradually, and production lines in carmakers' plants will be dedicated to electric cars, so they will be cheaper to buy than conventional cars. By 2030, the current average pre-tax retail price of a medium-sized electric car is forecast to cost €16,300, while the petrol car would cost €19,900 before tax.
Free parking for electric vehicles in several cities is another reason for electric mobility.
5. Prepare for the future
Electric cars are the future of transportation. Some manufacturers (Volvo, Jaguar, Peugeot, Ford, Mercedes) have already announced a 100% electric range in several years.
Moreover, the European Union increasingly punishes cars manufacturers with tighter emissions regulations and CO2 taxes. For instance, the European Parliament has passed regulatory measures that stipulate that new vehicles produced until 2030 must meet a limit of 95g CO2/km. The limit will then be 59g CO2/km..
The European Union's political and social goal is that Europe will become the first CO2-neutral continent by 2050. To achieve that zero-emission transport plays an important role.