30 years of success: A collaboration that lasts
30 years of success: A collaboration that lasts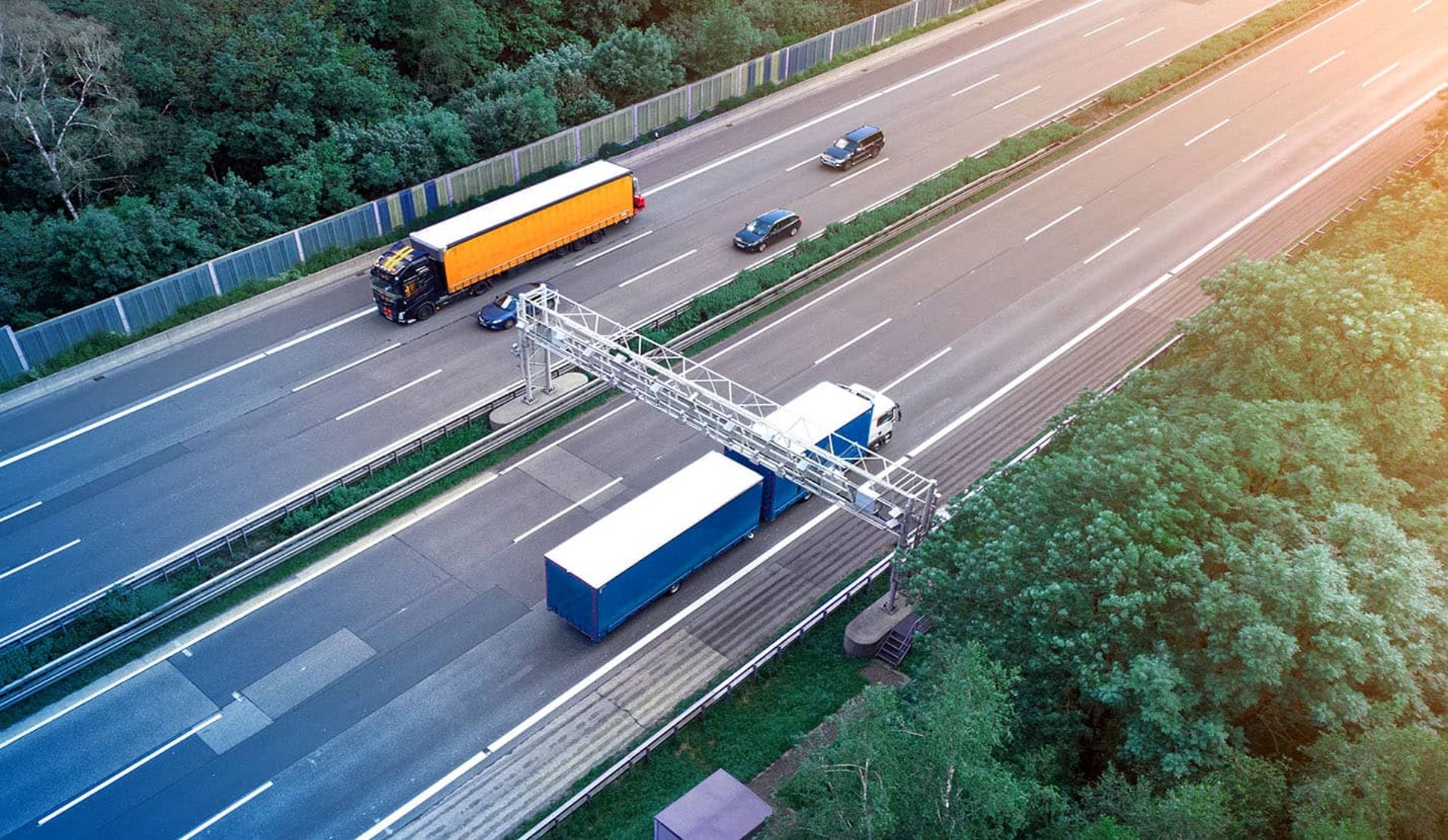 Thirty years ago, DKV Mobility had only very recently entered the Italian market: its Italian subsidiary, established in 1979, was beginning to expand but still relied on a young and little-known network. On the other hand, the Torello company, founded in 1975, not even of age, was beginning to establish itself as a leading international food transport company.
Growing over the years, Torello today has 20 locations in Italy and 1 in France to which are added 4 subsidiary companies operating between Italy, Slovakia, Romania and Serbia. Specializing in, among others, primary and secondary distribution of food and perishable goods, it now boasts 195,000 sq. m. covered warehouse operations and a fleet of about 4,000 plates, of which 1,600 are towing plates serving last-mile distribution and international road transport.
In this context, made up of long journeys in countries that have different laws and tolls according to different transportation policies, one of its greatest needs was to be able to take advantage of a solution that would streamline the toll payment process and guarantee the transporter a range of services that could support him throughout the journey. It was from this need that the partnership with DVK Mobility was born 30 years ago. "All of our 1,600 vehicles are associated with a DKV Mobility fuel card- explains Antonio Torello, patron of the transport company- We believe that it is, for an international transporter, the one that guarantees more services, not only for fuel, but also for everything that generates a service for the transporter."
30 years of success
DKV Mobility was the first to introduce the fuel card in Italy: a fuel payment tool for heavy transport designed for structured companies dealing with international mileage. Today it works with about 301.000 active customers on a European scale and provides 360° services to support drivers and companies in their business. The 30-year partnership with Torello has enabled the two companies to be able to develop their business in unison and grow in both the Italian and international markets.
"One of the joint projects, developed from Torello's own input," Marco Berardelli, Country Manager DKV Mobility Italy, says "is a project to reduce unauthorized and fraudulent fuel card use. The implementation of this functionality, Berardelli continues, "stems from the need to have detailed control of fuel card transactions. For this reason, we have developed a new card enabling feature through an app the DKV Mobility App: the card, therefore, is always disabled unless it is enabled in real time by the driver, with an automatic disabling after a few minutes." An innovation, introduced by DKV Mobility in the European market.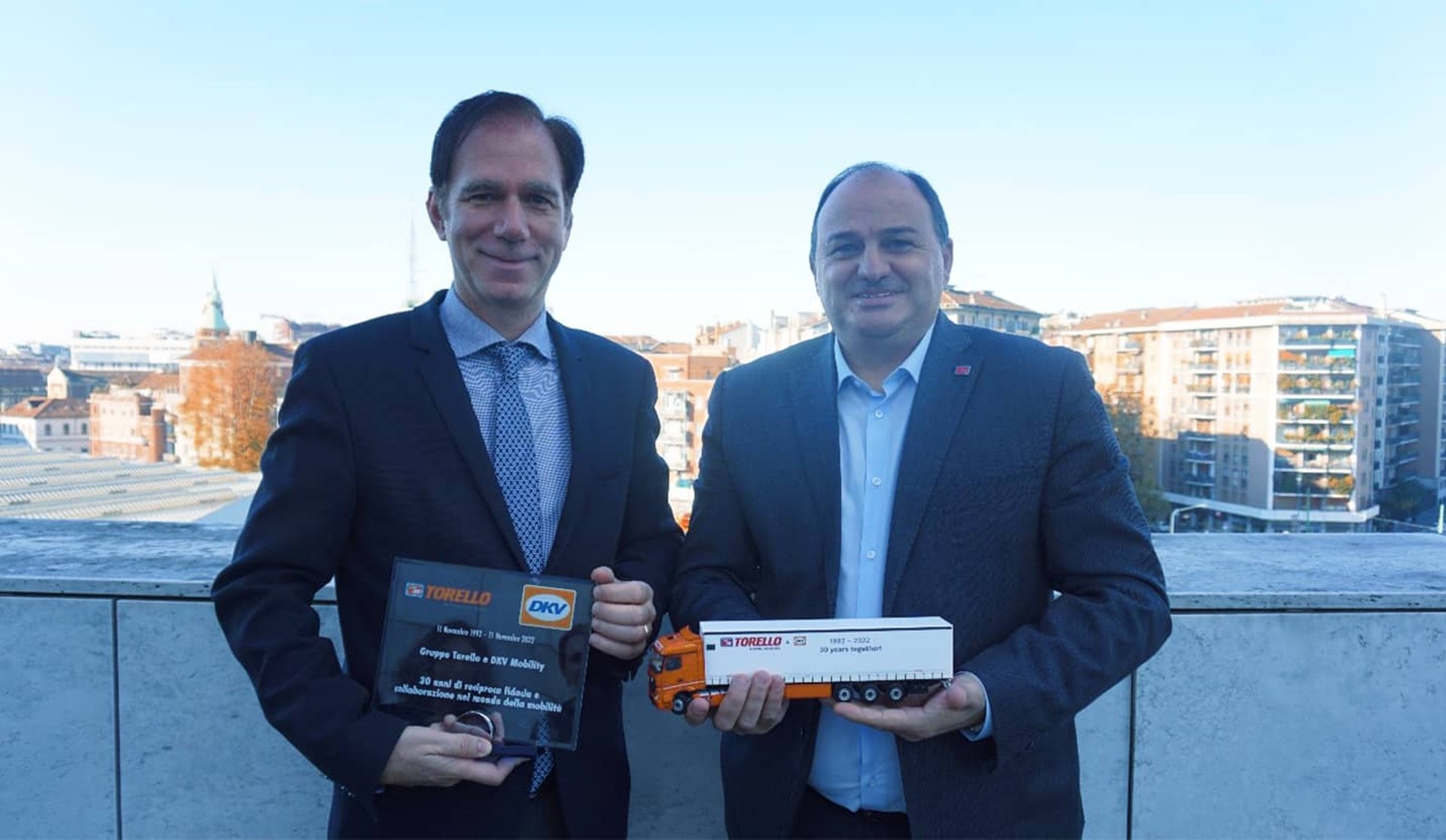 Towards the future
But how do the activities of the two companies fit into a context where the push for digitization and sustainability is getting stronger and stronger? DKV Mobility has clear ideas: "For DKV Mobility, digitization and technology are fundamental pillars of its development," underlines Marco Berardelli. For this reason, already a few years ago DKV Mobility began to invest in the creation of a charging infrastructure for electric mobility, launching DKV Card +Charge, a card that allows one to make use of both fossil fuel stations and charging stations on the Italian and European territory.
It should also not be forgotten that DKV Mobility launched DKV LIVE, the telematics fleet management and tracking system, thanks to which Fleet Managers can keep an eye on their vehicles, interconnected through a device that provides real-time data and thus enables advanced fleet management.
Sustainability and innovation
In terms of fleet renewal towards sustainability, on the other hand, Torello's company has 85 percent of its fleet of Euro 6 vehicles to date. By December 2022, LNG vehicles have also be introduced, while on the last mile the prospect is to invest in electric, particularly Mercedes-Benz vehicles. "In addition," Torello explains, "we hold a process patent that demonstrates and quantifies our commitment to environmentally sustainable transport, GLAP - Green Logistic Automation Platform, plus we have developed a system that allows us to remotely monitor the temperature of our semi-trailers, replacing the temperature recorder and the printing of the so-called 'swipe' altogether. Finally, we are pushing on the accelerator to innovate more and more in remote fleet management." Innovation such as that offered, precisely, by DKV Mobility.
That of DKV Mobility and Torello is a success story. Born in the past and still evolving today, it is an example of how collaboration between players in the transportation ecosystem is the key to the development of the industry.