{{include.title}}
Market launch: DKV BOX EUROPE approved for Italian freeways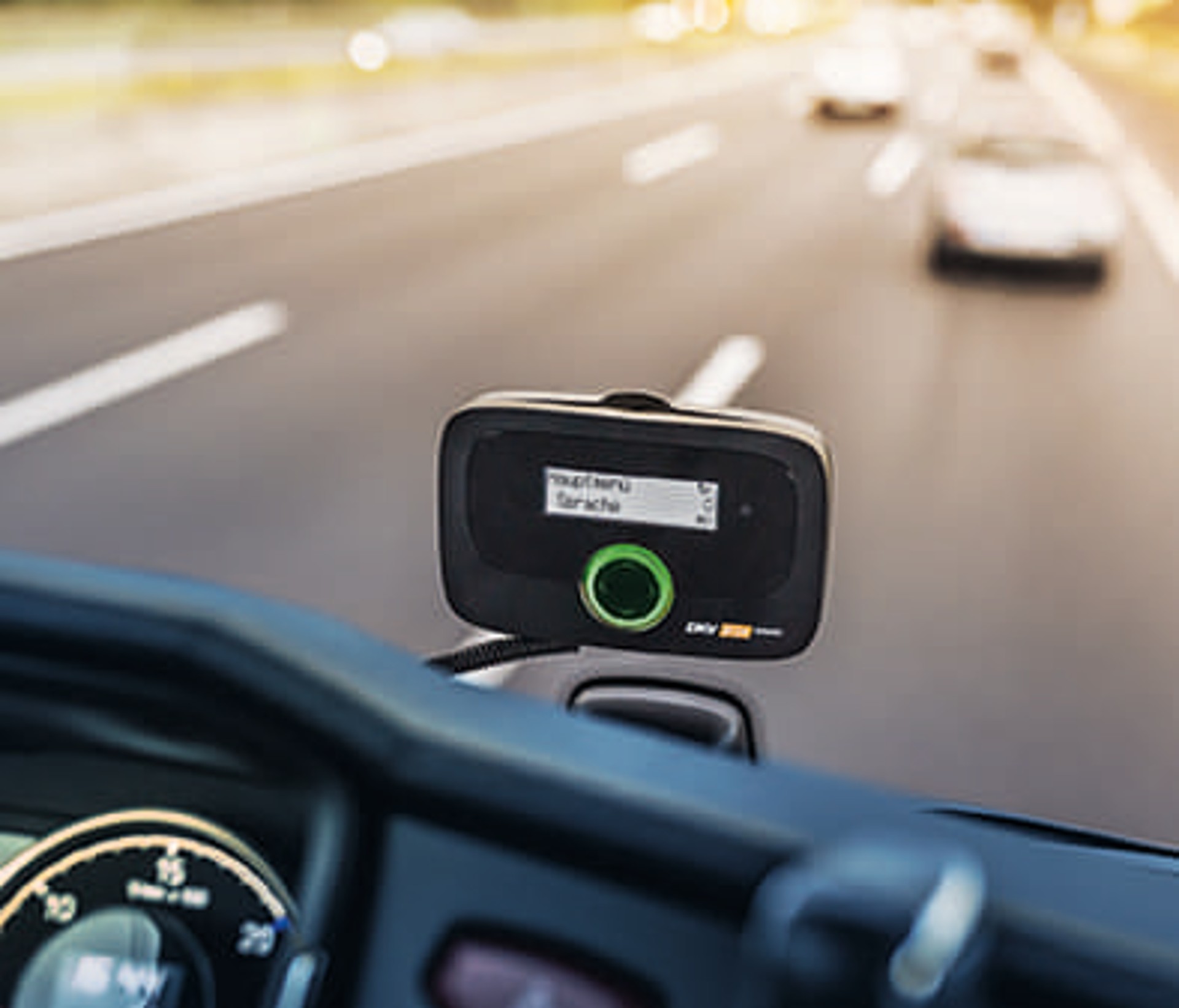 This makes DKV the first certified provider outside Italy to offer an EETS-enabled toll box there. After a successful pilot phase, Italian freeway operators have approved the DKV BOX EUROPE for toll payment on Italian freeways for trucks and buses exceeding 3.5 tons. The Italian toll system of the Italian freeway operators association, AISCAT, covers approx. 6,600 km of freeways.
In addition to Italy, DKV BOX EUROPE are also widely used for truck tolls in Germany, Belgium, Bulgaria, France, Austria, Spain, Portugal, Hungary, as well as the Warnow crossing, the Herren Tunnel and the Liefkenshoektunnel -
thus covering twelve European toll systems. The DKV BOX ITALIA, which can be used nationally within Italy, had already been approved at the beginning of February.
"Italy is a significantly important transit country in north-south traffic. That's why we are very pleased to now be the first provider to offer our internationally traveling customers a suitable toll solution for Italy," says Jérôme Lejeune, Managing Director Toll at DKV. Specially marked toll lanes will indicate to the driver on which lane the DKV BOX EUROPE can be used. In the near future, DKV BOX EUROPE will be implemented in Switzerland and other European countries.