{{include.title}}
DKV Mobility receives EcoVadis Gold Medal Rating for Sustainability Performance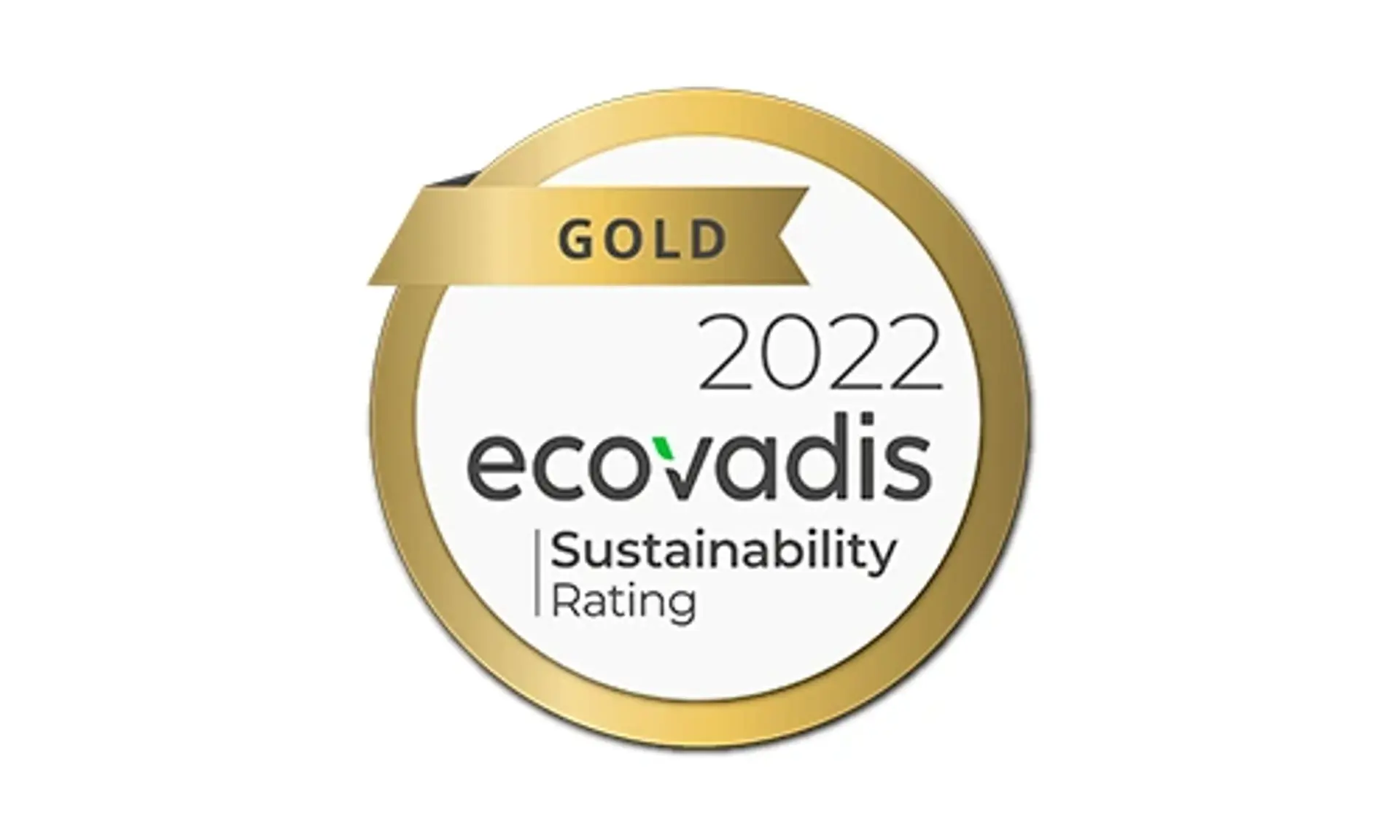 DKV Mobility, one of Europe's leading mobility service providers, has been awarded with a 2021 gold medal rating for its sustainability performance by EcoVadis, one of the most trusted and independent sustainability rating agencies. This rating places DKV Mobility in the top 3 percent of companies in its category 'Other business support service activities' and top 5 percent of more than 85,000 companies assessed by the global sustainability rating provider. The new assessment was 22 points higher than the year before – improving the rating from bronze to gold.
"We are proud to be among the top 5 percent of companies assessed by EcoVadis", says Marc Erkens, Head of Sustainability, New Mobility and Public Affairs. "We aspire to embed sustainability in everything we do – in our customers solutions, in our business operations, through our employee relations and the social work we do in our communities. The EcoVadis gold rating proves that we are on the right path, true to our corporate purpose: To drive the transition towards an efficient and sustainable future of mobility".
The assessment by EcoVadis focuses on four areas: environment, labor and human rights, ethics, and sustainable procurement. The methodology is based on international sustainability standards (Global Reporting Initiative, United Nations Global Compact, ISO 26000), and supervised by a scientific committee of sustainability and supply chain experts, to ensure reliable third-party sustainability assessments.
Established in 2007, EcoVadis is the world's largest providers of business sustainability ratings, with a global network of more than 85,000 rated companies from 160+ countries and 200+ industries.