{{include.title}}
DKV Mobility launches no fee fuel and charging card for NGOs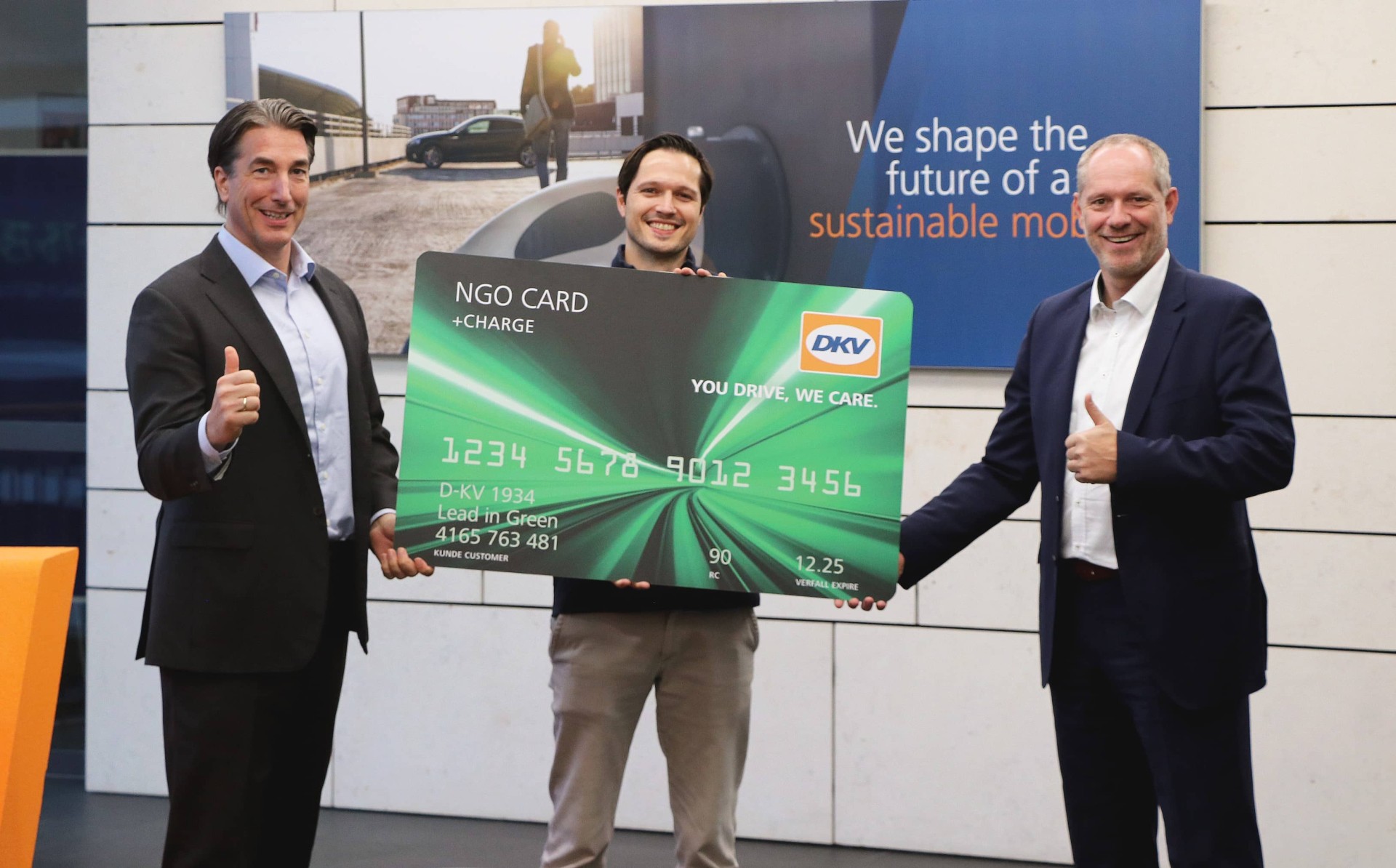 In order to provide even more targeted support to non-profit organizations in their daily work, leading European mobility service provider DKV Mobility is launching the NGO Card. The card has no card or service fee and offers access to over 67,000 filling stations and over 200,000 charging points. In addition, DKV Mobility takes on the offsetting of carbon emissions and thus promotes gold standard certified carbon offset projects through its partner myclimate.
"With the NGO Card, we are committed to empowering nonprofits with our products and services and, in particular, supporting those NGOs for which mobility is an important part of fulfilling their mission" says Marc Erkens, Head of Sustainability, New Mobility and Public Affairs at DKV Mobility.
The first non-profit company to recently receive its new NGO cards is interaktiv gGmbH from Ratingen. Organisations that meet the criteria for non-profit status – as evident by a certificate of exemption – are eligible to apply. At the same time, the NGO Card applies to organisations whose vehicle park does not cover more than 20 vehicles. Nonprofit organization willing to get the NGO Card can apply on the sustainability section of the DKV Mobility website.
The NGO Card is initially available in Germany, but an international version is already in preparation.