{{include.title}}
DKV Mobility expands mobile payment acceptance network in Germany to include tankpool24 fuel service station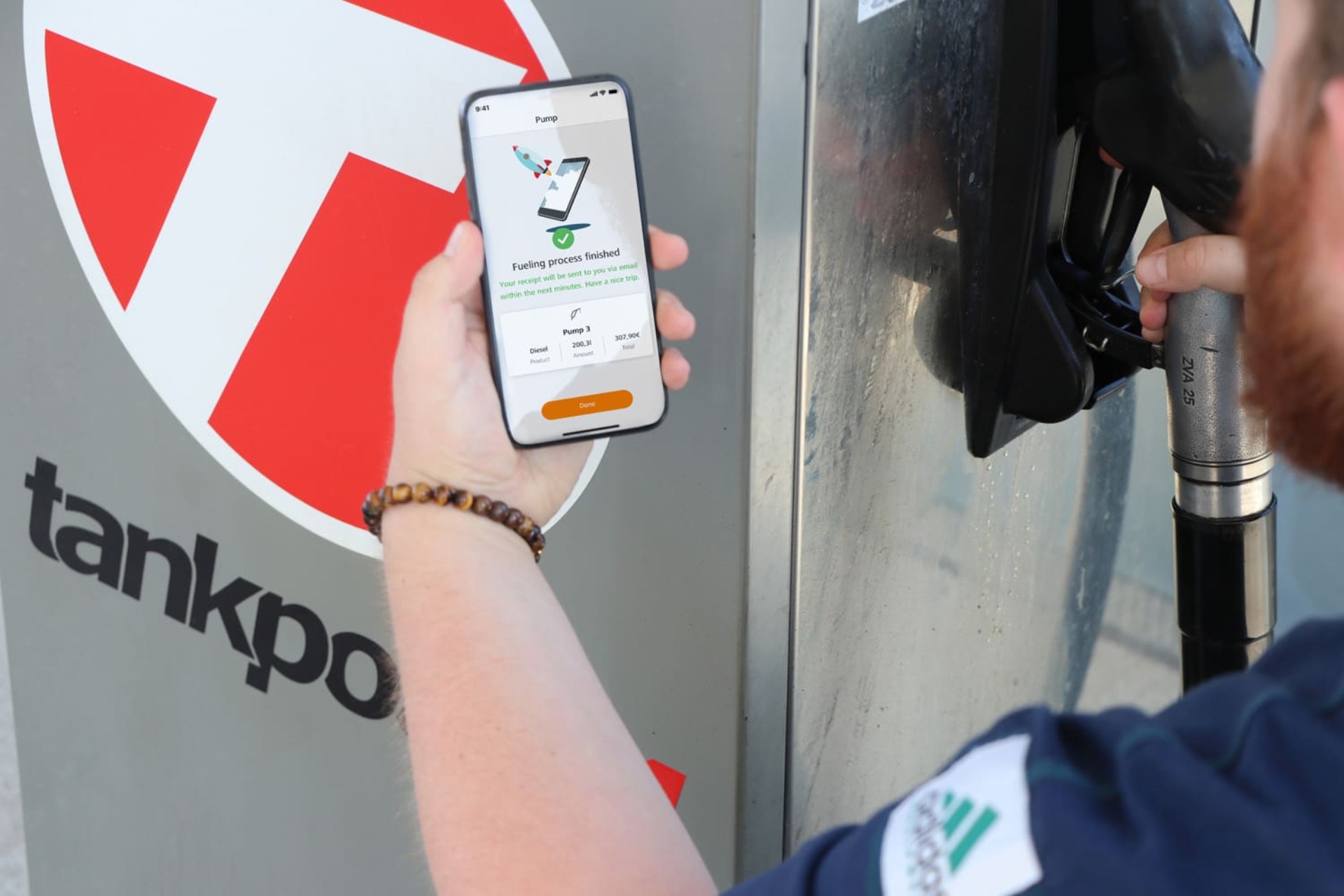 DKV Mobility, the leading European B2B platform for on-the-road payments and solutions, is consistently expanding its mobile payment acceptance network. With the DKV APP&GO payment function of the DKV Mobility app, DKV Mobility customers can now also settle their fueling transaction via smartphone at 543 truck-compatible tankpool24 stations in Germany. The DKV APP&GO payment function is available at around 3,000 fuel stations in Belgium, Germany, Italy, Luxembourg, the Netherlands and Austria.
"Thanks to the cooperation with our partner tankpool24, we are now combining the benefits of mobile refueling with those of service stations specifically geared to professional drivers. We are thus also pleased to offer our truck customers an exciting added value", says Sven Mehringer, Managing Director Energy & Vehicle Services at DKV Mobility. "Our customers can now already enjoy the benefits of DKV APP&GO at around 3,000 car- and truck-compatible filling stations."
"Together with our partner DKV Mobility, we are pleased to be able to offer this service at 543 tankpool24 filling stations throughout Germany. Professional drivers in particular benefit from the close and trusting cooperation between DKV Mobility and tankpool24, something we at tankpool24 always attach great importance to," says tankpool24 Managing Director Klaus Kiunke delightedly.
With tankpool24, the APP&GO network in Germany has been expanded to include filling stations that are specifically geared towards truck customers. The generously developed filling stations have wide lanes and high-performance dispensers. The refueling stations are in the immediate vicinity of highways, in large industrial parks or along heavily traveled federal highways. Technologically, the APP&GO function of the DKV Mobility App is based on the Connected Fueling platform from PACE Telematics.