{{include.title}}
Digital fuel card: DKV Mobility expands acceptance to include Sprint and GO fuel service stations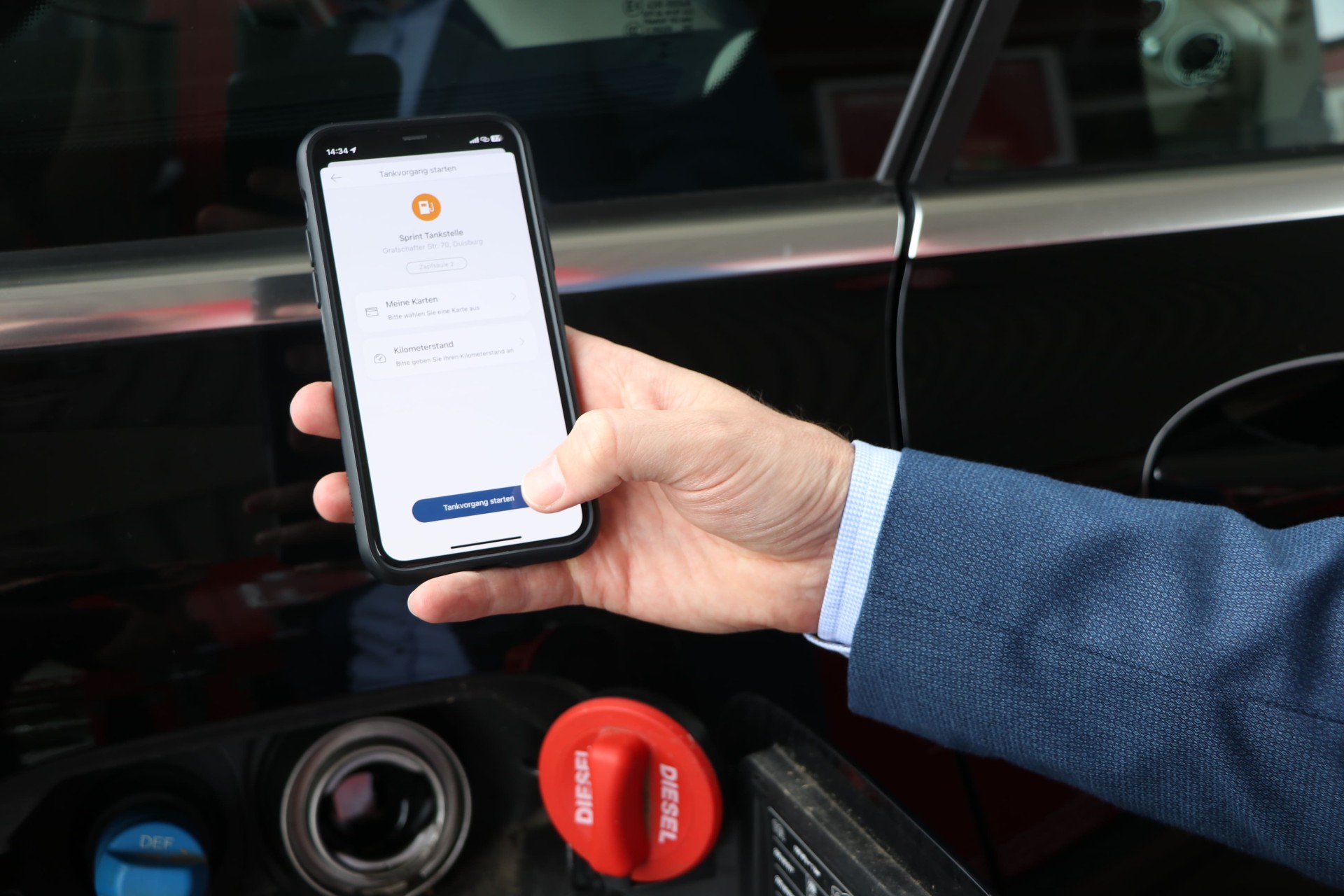 DKV Mobility, the leading European B2B platform for on-the-road payments and solutions, continues to drive forward the expansion of the acceptance network for its digital fuel card – the APP&GO function within the DKV Mobility app. Effective immediately, DKV Mobility customers can authorize their refueling transactions conveniently from their vehicle via APP&GO at 140 Sprint and GO branded fuel service stations in Germany. This further grows the APP&GO acceptance network of DKV Mobility to ~ 5,000 service stations in Belgium, Denmark, Germany, Italy, Luxembourg, the Netherlands, Austria, Poland, Spain, the Czech Republic and Hungary.
"We are delighted to now be able to extend our existing successful partnership with Sprint in the classic fuel card sector to digital services such as APP&GO," says Sven Mehringer, Managing Director Energy & Vehicle Services at DKV Mobility. "In this way, we are making such technologies that have been available to general private users for some time, now accessible to our commercial fleet customers as well."
Ralf Krohn, Managing Director at Sprint, adds: "We are pleased to expand the DKV Mobility partnership and to jointly further advance the digitalization of our network and thus of the entire industry."
Technically, the APP&GO function within the DKV Mobility app is based on the Connected Fueling platform from Karlsruhe-based PACE Telematics GmbH, in which DKV Mobility has held a minority stake since September 2020.