{{include.title}}
Dataforce fuel card analysis 2021: Energy transition reaches the fleet market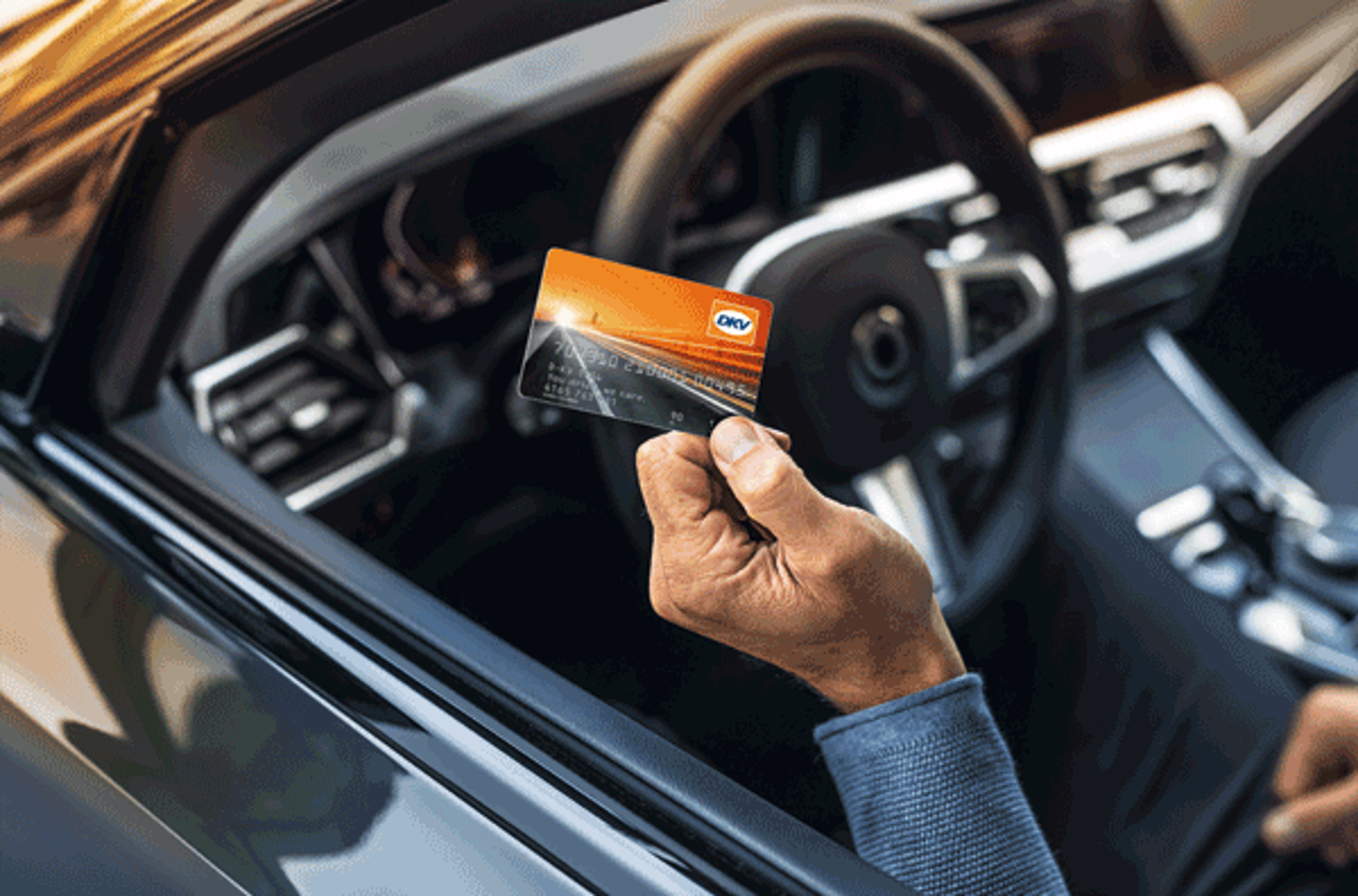 The European mobility service provider DKV Mobility is establishing itself as the German market fuel card leader across all fleet classes for the first time, evident by the market analysis on fuel cards of the independent market research institute Dataforce. More than 17,000 data were reviewed and analysed, and supplemented by the results of the survey from almost 300 fleet managers.
Fleet market: strong trend towards alternative drives
Based on the Dataforce study, the number of vehicles in the relevant fleet market (commercial cars and vans) is growing continuously and currently stands at just under four million across 238,000 fleets. In terms of new registrations, the study records a clear upward trend in alternative drive systems. For the first time since the data were collected, they are ahead of gasoline engines and account for around a quarter of new registrations. Specifically, plug-in hybrids lead the alternative drive systems, followed by pure e-vehicles and hybrid vehicles. Gas-powered vehicles currently still make up a comparatively small share of the energy mix among alternative drives. Despite a sharp decline, every second vehicle registered in the fleet market is still a diesel vehicle. "The latest Dataforce fuel card analysis confirms that we offer our customers precisely the supply solutions they need in times of the energy transition. We set the course for this at an early stage and we are pleased that this is being recognised by the market," says Volkmar Link, Director Sales D-A-CH at DKV Mobility. DKV Mobility connects more than 5,000 service stations each year, with a strong focus on multi-energy service stations that offer alternatives such as CNG, LPG, LNG or hydrogen in addition to conventional fuels.
In demand: just one fuel card for everything
In addition to the largest cross-brand acceptance network for conventional and alternative fuels, DKV Mobility has invested heavily in supply solutions for electric and hybrid vehicles in recent years. The charging network for electric vehicles has now grown to well over 200,000 charging points and is complemented by @home and @work charging solutions to allow for charging at home and at work respectively. "Many of our customers are gradually electrifying their fleets. So it makes sense to have an integrated fuel card for both fuel and charging like the DKV CARD +CHARGE," says Volkmar Link. "DKV Mobility is also working on making better use of the climate protection potential of combustion engines, which has not yet been fully exploited. To this end, we offer DKV LIVE, a digital assistant for transport customers that encourages fuel-efficient driving." In addition, DKV Mobility recently laid the foundation for also offering its customers R33 BlueDiesel - i.e. CO2-reduced diesel fuel.
Supporting the switch to climate-friendly fuels and drive types is in line with DKV Mobility's corporate purpose: To drive the transition towards an efficient and sustainable future of mobility. DKV Mobility aims to become climate positive by 2023 and to support its customers in reducing the carbon intensity of their fleets by 30% by 2030 compared to the base year 2019.