The quick and easy way to your
own charging infrastructure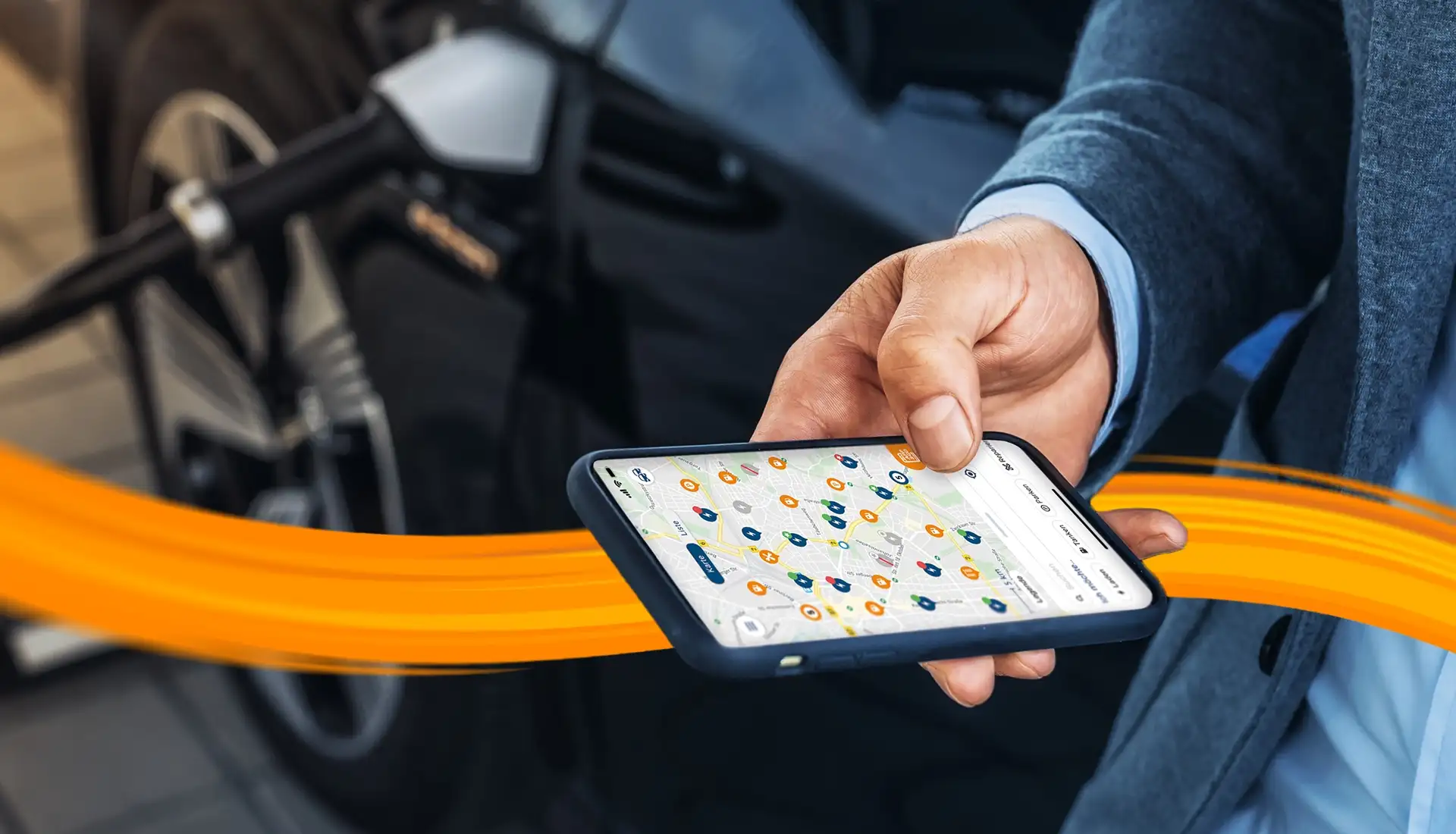 @work

Step 1
Your facility management team prepares the installation site and lays the cables for your charging posts and wall boxes.

Step 2
While this is going on you can bring your e-vehicles into operation and prepare your employees for the changeover. We provide you with suitable means of communicating the necessary information, such as guidelines and FAQs.

Step 3
With the cables in place, we supply the hardware, and our installation partners install and commission the charging posts and wall boxes.

Step 4
Using your DKV customer account, you can integrate every vehicle into the fleet management feature and enjoy all the advantages of transparency and efficiency from day one.
Step by step to @home solution
Step 1
DKV contacts the customer to arrange a PreCheck appointment and checks the most cost-effective and technically necessary solution.
Step 2
The employee signs the PreCheck protocol. DKV notifies the fleet management of the result.*
Step 3
After approval, the installer coordinates the installation date with the employee.
Step 4
After the installation, the setup takes place in the backend and the employee r can load his vehicle.
Step 5
If the employer allows the company car to be charged at home, the employee receives a credit to his DKV account.
Step 6
For private loads, the employee can ask his fleet management for the DKV CHARGING CARD PARTNER.
* If preparatory work is required by the customer, this must be carried out on the installation date. If it is determined at the later installation date that these have not been carried out or have not been carried out professionally, DKV reserves the right to refuse the installation and to come to a later installation date as well as to charge the travel costs.
Contact
Would you also like to benefit from the DKV advantages?
We will be pleased to call you back.
Hello .
Please enter your company name.
Please enter your email address.
Please enter your phone number so we can contact you.