Gain first
work experience
Practical training & student work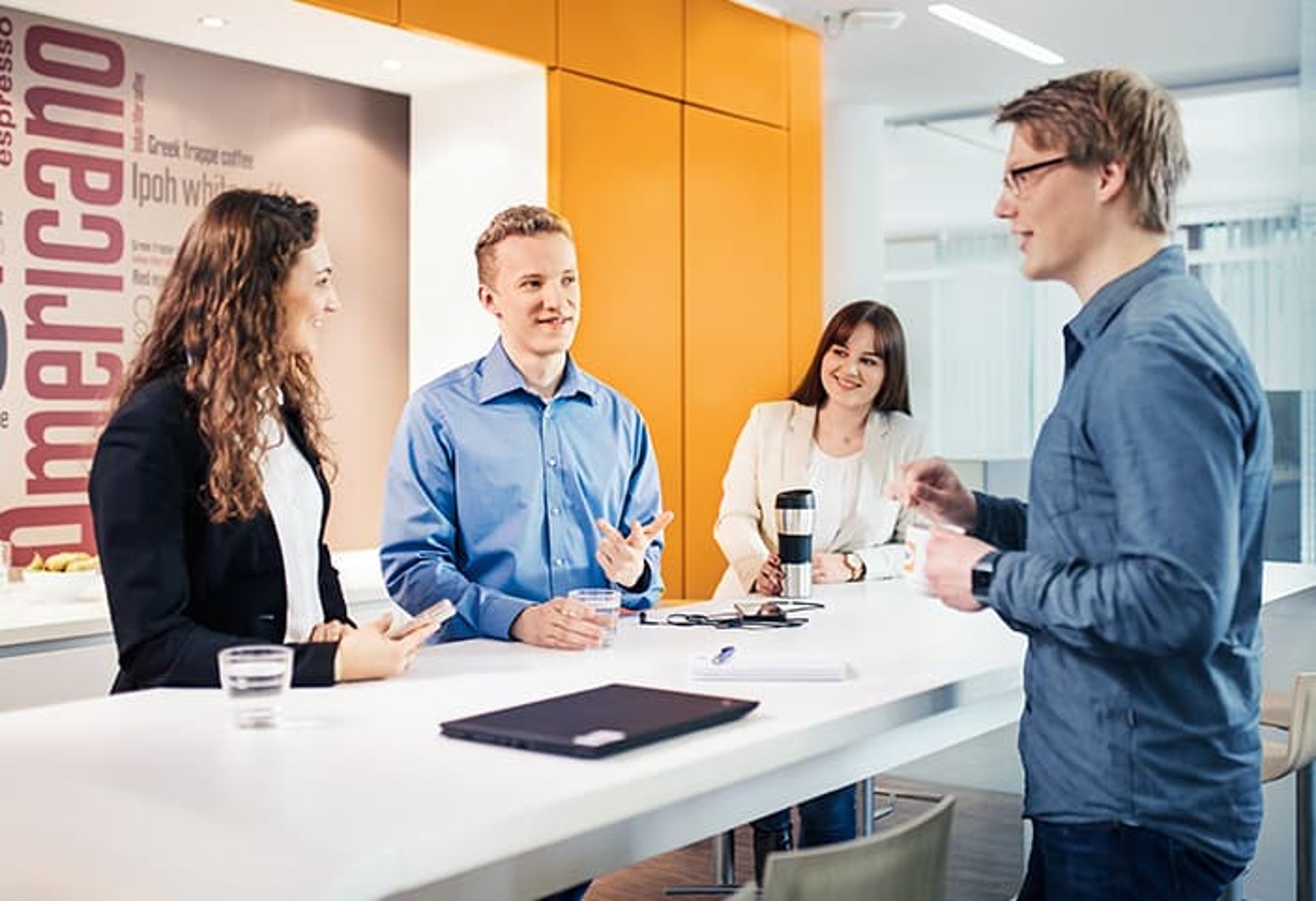 Obtaining practical experience during your academic studies provides outstanding opportunities to explore the possibilities of a future job or get to know at first hand what it is like working for DKV MOBILITY SERVICES Group. You also make valuable contacts during your time with us, become aware of your own strengths and build on your existing skills.
As a student working with us during your academic studies, you contribute to bringing exciting projects to fruition and explore possible future career fields as you perform your daily tasks. We agree your working hours to suit the demands of your studies: part-time up to 20 h per week during term, or longer, if you like, when you are free of lectures. You are paid appropriately for your work, of course.
The qualifications and skills you should possess are given in the Job advertisement . In general, good student grades, some knowledge of the relevant specialist area of work, the ability to work in a team, commitment and flexibility would be an advantage.
Get to take a look behind the curtains at DKV and discover new career horizons during a period of preliminary or basic training, as a formal part of your course or voluntarily, or as a practical semester. During your traineeship, we offer you enough freedom for personal and professional growth in addition to a rich variety of work. With training flexibly tailored to your needs and requirements, you can link your theoretical knowledge with practice. As a trainee, you are an important player in our operations and our team. While you are here, you always have an expert nearby to support you in all phases of your work with us.
Your work experience as a school pupil at DKV Mobility
Very few of us indeed know at an early age what we would like to be when we are adults. And that is perfectly OK. Therefore, school pupils also have the opportunity to take a first look at the world of work and here it takes the form of in-company or voluntary work experience.
During your two-week placement at our headquarters in Ratingen, you can "test the air" in our different areas of work and activities, which will help you work out your later dream job at first hand. Naturally, we help and support you during your placement and answer all your questions about DKV, what we do and your future options.
If you have any questions about where you could spend your placement with us, please write to us by e-mail at claudia.hanf-schueler@dkv-mobility.com .