Bring your experience
to DKV MOBILITY
Our Values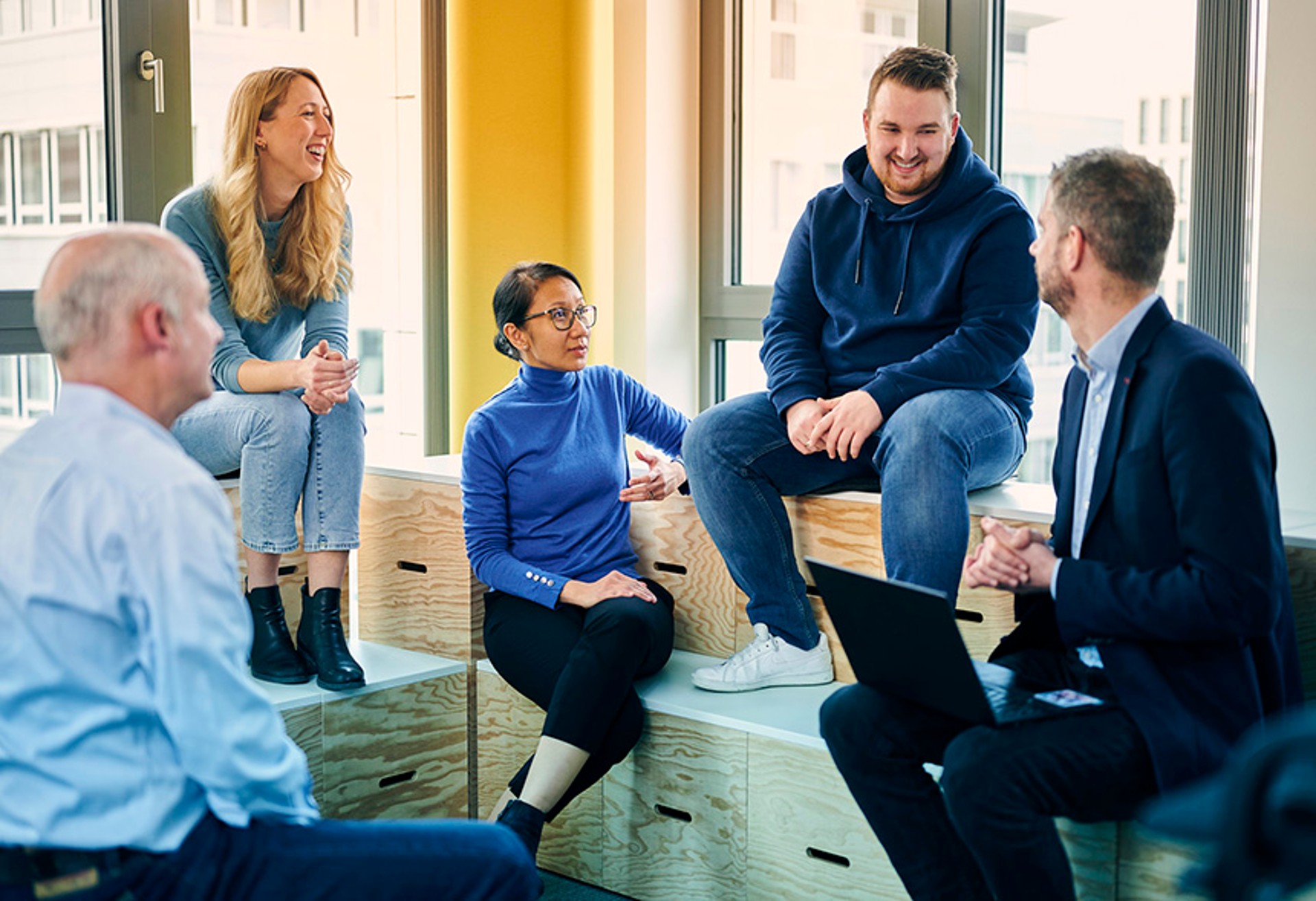 We are convinced that we can meet the growing requirements of Europe-wide mobility only by working together, with the combined knowledge and skills of all sorts of people with different strengths and expertise. That is why we have teams that work across specialities and departments.
We cooperate constructively, accept responsibility and together drive forward the growth of our corporate group.
For our teams to become the desired rich mix of different cultures and specialisms, we seek to attract like-minded people who bring new ideas from their previous experience, intensify their own knowledge and want to contribute to pioneering projects.
Appreciation, openness and respect are some of the most important characteristics of everything we do as a company and as an employer. They can be felt and experienced in how we interact with our business partners and customers as well as new colleagues.
Everything for your career

The DKV Group Academy offers employees, management staff and project managers a needs-focused programme for their professional and personal development. This programme covers various specific specialist modules and training on soft skills and management topics. We also hold annual competence interviews at which we agree your individualised development plan.