Pimp your Immune System
Pimp your Immune System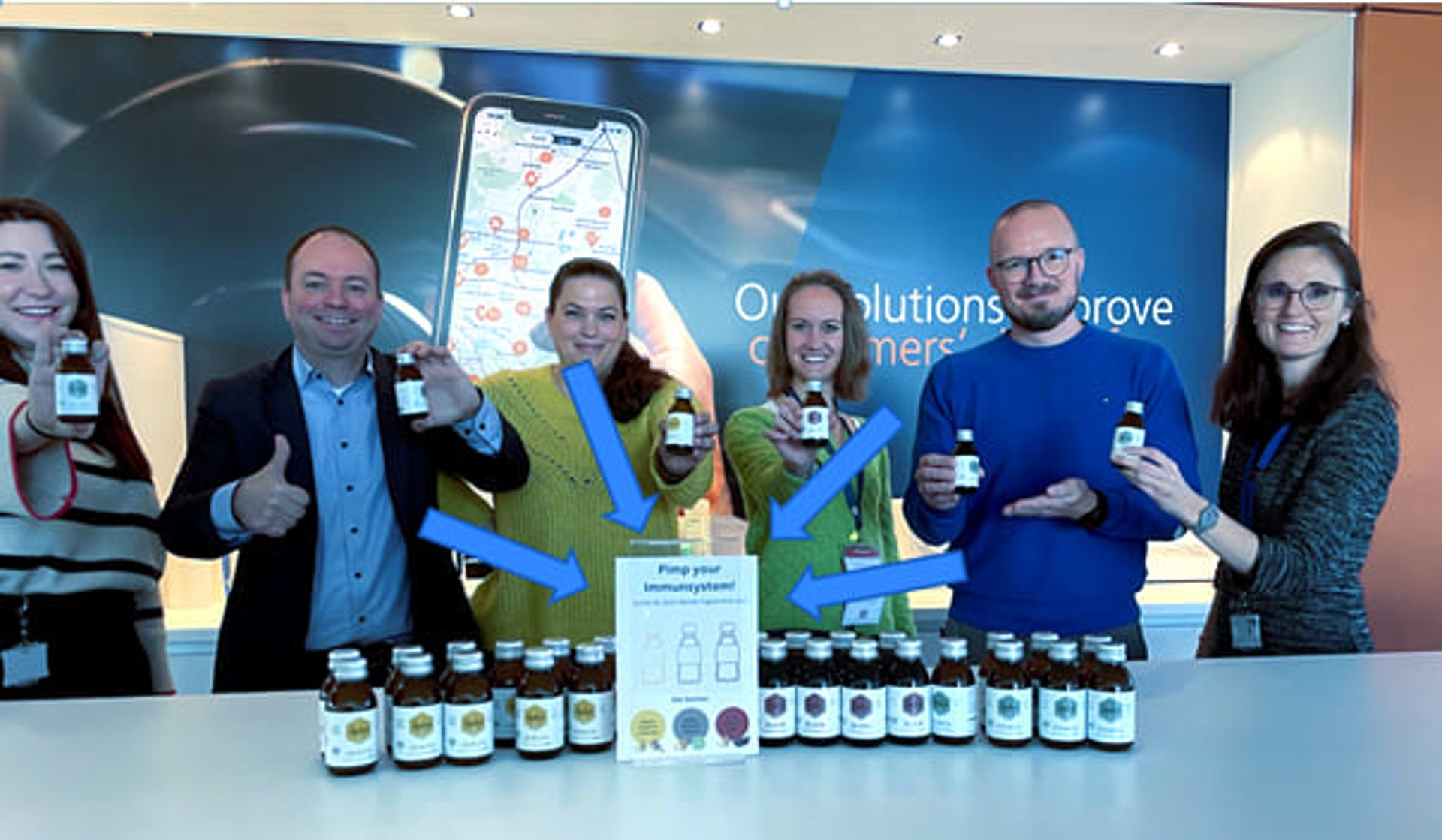 PIMP YOUR IMMUNE SYSTEM! A week dedicated entirely to a healthy immune system.
Not only viruses and bacteria have an impact on our health, but also factors such as stress, lack of exercise and environmental influences can throw us out of balance, both physically and mentally.
In cooperation with the health insurer AOK and the Institute for Workplace Health Promotion, we offered our employees an online lecture on the topic of "Pimp your Immune System".
To support the immune system, we also prepared something special! We presented three different ways of preparing ginger shots to our employees.