Community Day
Community Day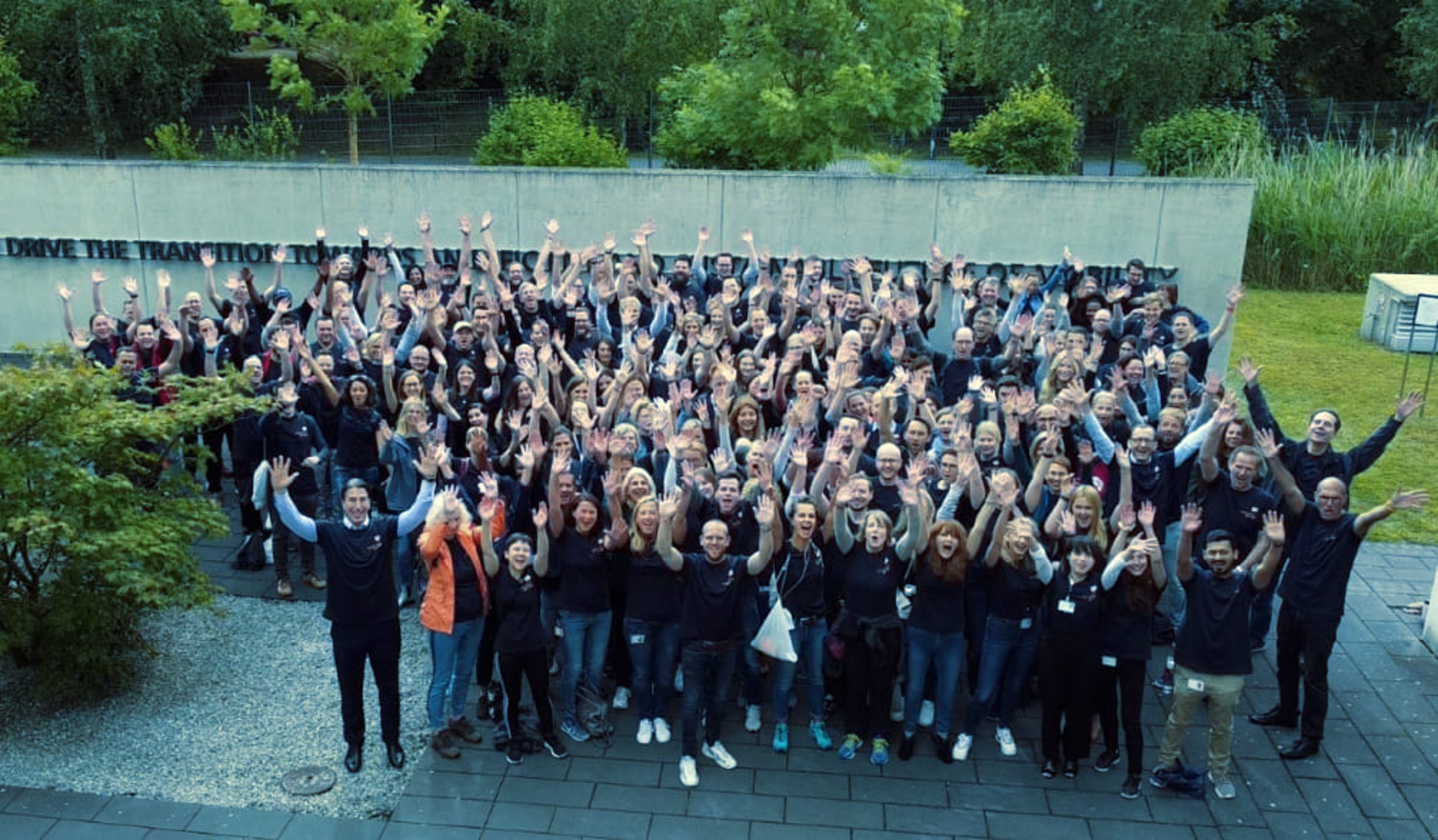 The first DKV Mobility Community Day: 200 volunteers lend a hand in 15 projects.
Wow – what a day! 15 projects, 200 helpers – we are impressed by the commitment of our employees and say thank you to all participants! Shortly after the announcement of our first DKV Mobility Community Day, the first projects were fully booked. We are overwhelmed by your response and the success of the day.
Together, we were able to bring great joy to many people in our community here in Ratingen and, as DKV Mobility, sent a strong signal to our neighborhood!
In what kind of activities were we involved?
We visited the Huber biogas plant together with students from the Carl-Friedrich von Weizsäcker Gymnasium and learned a lot about the development and growing importance of biogas for the transition towards green energy.
We talked to interested citizens in downtown Ratingen about the current state of e-mobility and sustainable, modern mobility.
We visited Drewa Heavy Lifting Support together with students from the Friedrich Ebert School and learned about the exciting job profiles in the logistics sector.
Together with the district hunters' association and the employees of Interaktiv e.V., the Gebrüder Grimm and Wilhelm Busch elementary schools, we created a sustainable adventure and kitchen garden.
We made wooden figures with the children of the Oststraße daycare center and built a bird-observation point for the Haus Salem senior citizens' residence.
We visited the Ratinger Fairy Tale Zoo together with the NGO Lebenshilfe and renovated the courtyard of the Werdener Straße residential group.
We celebrated a Reading Festival of Cultures at Erich-Kästner Elementary School and traveled with the children to various fictional and real countries.
We trained our Ratingen soccer team for Berlin, the BSG e.V., for its big mission, the Special Olympics in Berlin.
We made a fitness video for truckers together with TV Ratingen.
We also cleaned up properly and tidied up parks and paths, and removed graffiti in the city center.
As a company, we are certain: the Community Day has brought about many new partnerships that we as DKV Mobility would like to expand and nurture in the years to come. We are already looking forward to great new projects and ideas in future: for a sustainable and colorful Ratingen.