"DKV Mobility leads digital mobility –Discussion at Go Tech World event"
"DKV Mobility leads digital mobility –Discussion at Go Tech World event"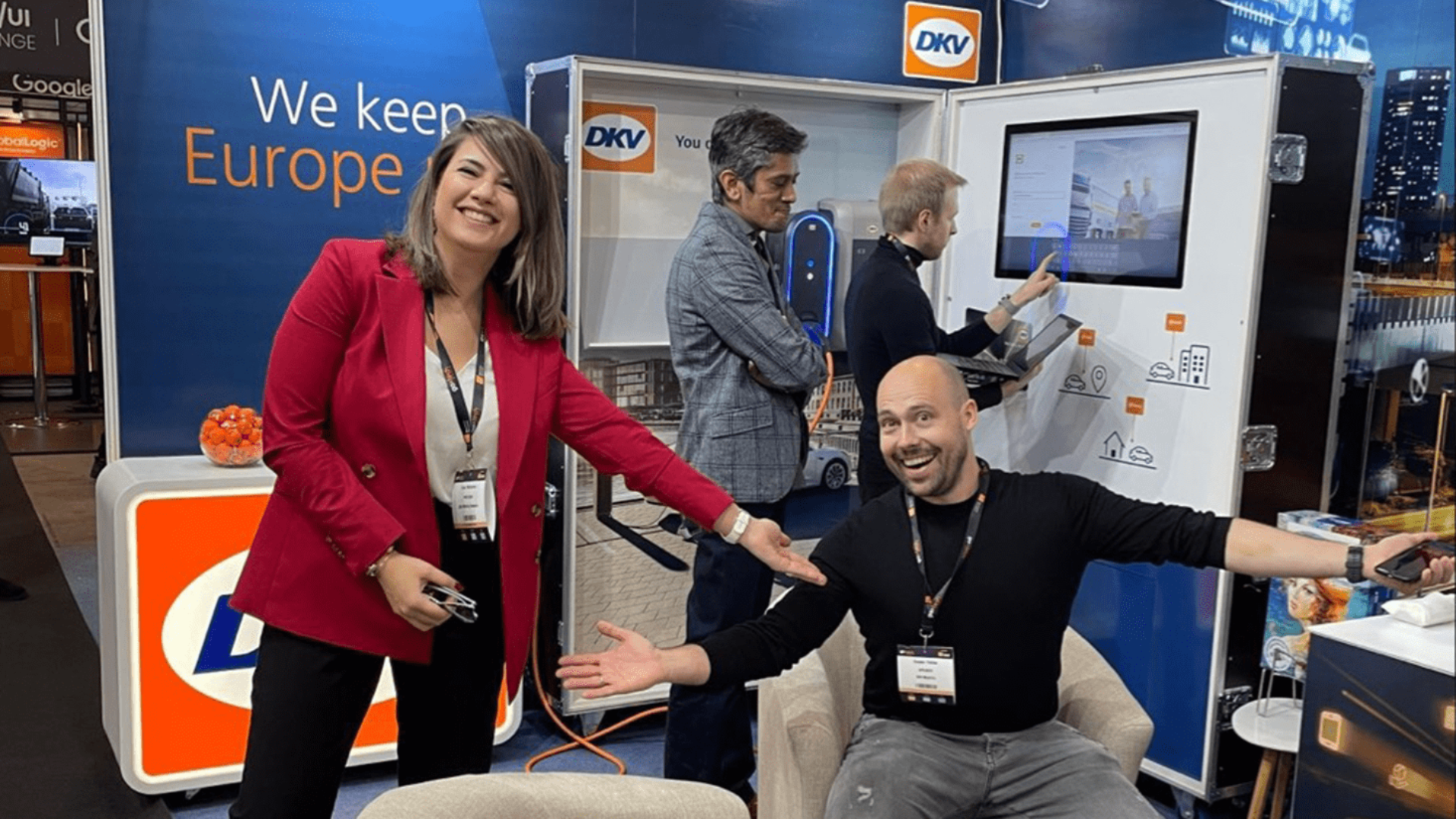 "The DKV Mobility SSC team participated in the GoTech World event in Romania, where the participants discovered the latest in digital mobility. Specialists were present and cutting-edge technologies was presented; there were networking opportunities and experts offered insights, such as one of our Team Manager who spoke on GitOps-Integration for Kafka management."
Deep Dive: On the November 3 and 4, 2022, the DKV Mobility SSC team participated in the GoTech World event in Romania, where the participants had the opportunity of discovering the latest state of digital mobility. The event brought together industry experts, cutting-edge technologies and networking opportunities for participants to expand their knowledge and connect with others in that field.
At the DKV Mobility stand, the participants were able to see and learn about the latest innovations in digital mobility, including our EV-charging station. Our team of specialists were available to answer any questions and provide insight into the current state of the industry.
One of the highlights of the event was the main stage presentation by Tobias Gockel, Team Manager of the Platform Team at DKV Mobility. His talk on GitOps integration for the management of Kafka resources triggered a great response from the audience and provided valuable insights into the latest developments in this field. 
Overall, the event was a huge success for the DKV Mobility team. The opportunity to connect with industry experts, learn about the latest technologies and share own knowledge with a broader audience was greatly appreciated by our team. We look forward to participating in future events like GoTech World and to continuing to drive on the digital-mobility industry.
#GoDKV!